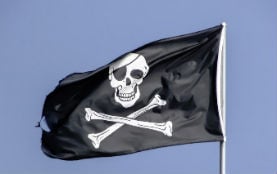 Under US copyright law, Internet providers must terminate the accounts of repeat infringers "in appropriate circumstances."
In the past such drastic action was rare, but with the backing of legal pressure, ISPs are increasingly being held to this standard.
Repeat Infringer Lawsuits
Several major music industry companies including Artista Records, Sony Music Entertainment, Universal Music, and Warner Records, have filed lawsuits against some of the largest U.S. Internet providers. This also includes Bright House, which is owned by Charter.
Through this lawsuit, the music companies hope to win hundreds of millions of dollars in damages. While that may sound high, last year a federal jury handed down a billion-dollar award in a lawsuit against Cox Communications.
False DMCA Notices Counterclaim
Bright House would like to avoid this fate at all costs. In a countersuit, filed in July, the ISP hit back accusing the record labels of sending inaccurate and deceptive takedown notices. This is in violation of the DMCA as well as the Florida Deceptive and Unfair Trade Practices Act, the company argued.
A month later, the Internet provider asked the court for permission to add the RIAA and its anti-piracy partner MarkMonitor to the suit, as they are central to the wrongful conduct.
The record labels were not happy with these accusations and asked the court to dismiss the claims. While it's possible that some incorrect notices were sent, they argued that Bright House has no standing as the company failed to take any action based on their notices.
No Disconnections, No Harm
This defense points back to the basis of the "repeat infringer" issue. The labels sued the ISP because it didn't disconnect persistent pirates. So if there were false notices, there was no real harm done.
After hearing both sides, US District Court Judge Mary Scriven decided over the matter this week, clearly siding with the record labels.
"Bright House alleges that Plaintiffs violated Section 512(f) of the DMCA by sending knowingly false infringement notices. This counterclaim fails as a matter of law because Bright House does not allege that it removed or disabled access to any allegedly infringing content in response to the notices."
Judge Scriven notes that this case is similar to the one Charter filed against several record labels. That case was dismissed as well a few weeks ago, as Charter didn't show that it disconnected subscribers based on false DMCA notices.
False Notices Claim Dismissed
"Bright House's counterclaim suffers from the same fatal flaw and is therefore due to be dismissed," the District Court Judge writes.
The ISP's second claim, that the labels violated the Florida Deceptive and Unfair Trade Practices Act (FDUTPA) fails as well, according to the court.
A proper FDUTPA claim requires Bright House to argue that the false notices were sent as part of "trade or commerce," which generally involves advertising or offering services, property, or something else of value. That's not the case here, Judge Scriven notes.
FDUTPA Claim Fails As Well
"The FDUTPA claim is defective because the infringement notices do not constitute 'advertising, soliciting, providing, offering, or distributing' any 'thing of value' to Bright House, its subscribers, or any other party.
"Plaintiffs sent the infringement notices as part of an alleged effort to enforce their legal rights in recordings and compositions they claimed to own," Judge Scriven writes.
This means that both counterclaims are dismissed. Bright House also put in a separate request to enforce the same claims against the RIAA and its anti-piracy partner RightCorp, but this is futile now that the underlying arguments don't hold up.
The case will now continue to trial without any counterclaims. Bright House will still have to defend itself against the repeat infringer claims and copyright infringement allegations.
—
A copy of US District Court Judge Mary Scriven's order is available here (pdf)