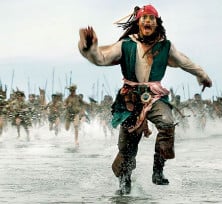 The "repeat infringer" issue is a hot topic in US Courts, leading to much uncertainty among various Internet services.
Under the DMCA, companies are required to implement a reasonable policy to deal with frequent offenders.
This not only applies to commercial Internet providers, as Cox found out the hard way, but also to websites that host user-uploaded content, such as video and image hosting services.
Last week the United States Court of Appeals for the Ninth Circuit issued an order that provides some further clarification on how a repeat infringer policy should be documented.
The case in question was filed by adult content producer Ventura Content, which accused the adult-themed site Motherless of copyright infringement. While Motherless relies on user-uploaded content, the adult producer argued that it is liable for pirated content on its site.
In a majority ruling, the Court found that Motherless did not know about the alleged infringements before the lawsuit was filed and removed them within a day of being properly alerted.
This means that the site is entitled to safe harbor protection if it implemented a reasonable repeat infringer policy, which brings us to the crux of the case.
The operator of the site, Joshua Lange, is the sole employee who single-handedly deals with all takedown requests. The site also has a page informing users that there is a repeat infringer policy, without providing specific details.
The adult content producer argued that the site had failed to reasonably implement such a policy, but the Court disagreed, noting that the DMCA doesn't prescribe a written policy.
"The details of the termination policy are not written down. However, the statute does not say that the policy details must be written, just that the site must inform subscribers of 'a policy' of terminating repeat infringers in appropriate circumstances," the Court states.
In this case, the details of the policy were in the mind of the operator, who made his decisions based on a case-by-case evaluation.
"Lange uses his judgment, not a mechanical test, to terminate infringers based on the volume, history, severity, and intentions behind a user's infringing content uploads."
The fact that the details of the policy were not spelled out doesn't mean that Motherless has no safe harbor protection, although this may be different for large companies.
"A company might need a written policy to tell its employees or independent contractors what to do if there were a significant number of them, but Motherless is not such a firm.
"So the lack of a detailed written policy is not by itself fatal to safe harbor eligibility. Neither is the fact that Motherless did not publicize its internal criteria," the Court adds.
Surprisingly, the site's operator didn't keep any written logs of repeat infringers either. He simply kept track of them in his head and terminated more than a thousand accounts this way. This didn't work flawlessly, as a few repeat infringers slipped through, but the Court believes it was good enough.
"It is tempting, perhaps, to say that a policy is not 'reasonably' implemented if it does not include both a database of users whose uploads have generated DMCA notices and some automated means of catching them if they do it again. But the statute does not require that," the order reads.
Overall, the Court sides with Motherless and its operator and affirmed the summary judgment in its favor.
This case is unique in many ways. Among other things, it shows that written details or logs are not always required for a "reasonable" repeat infringer policy. While this could be different for large companies, it is likely to be referenced frequently in related cases.
This week, hosting provider Steadfast was quick to use the ruling to argue that it sufficiently adopted and informed users of its repeat infringer policy.
—-
A copy of the Ninth Circuit Court of Appeals ruling is available here (pdf).