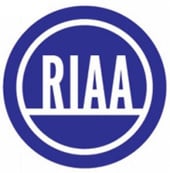 Despite a plethora of legal options millions of people still download MP3s from unofficial sources. These sites are a thorn in the side of the RIAA, who represent the largest music labels in the world.
One of the ways the music group is trying to decrease the visibility of these sites is by sending DMCA notices to Google. Thus far the RIAA has removed 30 million URLs from the search engine, but that is not the only action the labels are taking.
Documents received by TorrentFreak show that the RIAA has obtained several subpoenas from the U.S. District Court for the District of Columbia, ordering hosting company Softlayer to identify the owners of several MP3 sites.
The targeted sites are MP3bear.com, Kohit.net, Soundowl.com, Komp3.net and Mp3rehab.com. Soundowl, an MP3 search engine, is the most popular and among the top 5,000 most-visited sites in the United States and Canada.
In their letter to Softlayer the RIAA claims that the sites in question are infringing on the copyrights of many artists.
"We have learned that your service is hosting the below-referenced infringing web sites on its network. These sites are offering files containing sound recordings for other users to download," the RIAA writes, listing links to MP3s from artists including Rihanna and Black Eyed Peas.
"As is stated in the attached subpoena, you are required to disclose to the RIAA information sufficient to identify the infringer. This would include the individual's IP-address and e-mail address," the RIAA adds.
In addition, the RIAA is asking the hosting provider to shut down the sites in question, although that is not covered by the legal paperwork.
"We are asking for your immediate assistance in stopping this unauthorized activity. Specifically, we request that you remove the infringing files from the system, or that you disable access to the infringing sites, and that you inform the site operator of the illegality of his or her conduct."
It is unclear what the RIAA is planning to do if they obtain the personal information of the site owners. In addition to convincing Softlayer to disconnect the sites, the music group may be considering separate legal action against one or more of their operators.
For now, however, all sites are still up and running.
This is not the first time that the RIAA has gone after similar sites in this way. Last year the group targeted three other music download portals via their WHOIS privacy protection services. These sites have since closed their doors.
Similar attempts targeting the torrent sites Monova.org, Bitsnoop.com, Limetorrents.com and TorrentHound were less successful.
One of the subpoenas