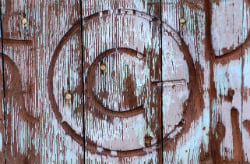 One of Russia's most prominent anti-piracy fighters has found himself at the center of a criminal fraud investigation.
Maxim Ryabyko, Director General of Association for the Protection of Copyright on the Internet (AZAPO), was reportedly arrested in Moscow earlier this week, together with a friend.
According to local news reports, the pair were carrying out a money handoff after offering to help drop a criminal investigation against a local Internet entrepreneur in return for 50 million rubles ($800,000).
Russia's Ministry of Internal Affairs confirmed the arrests but didn't mention any names. Interior Ministry spokeswoman Irina Volk said that two men were arrested in a cafe in the center of Moscow on Thursday, suspected of fraud. Both have since been released on bail.
A source in the Government, however, confirmed to the TASS news agency that AZAPO's General Director was one of the arrested men.
While details are scarce, there are reports suggesting that the case is related to the prominent pirate book library Lib.rus.ec. Last week AZAPO announced that the site was being investigated in both Russia and Ecuador, while the operators are on the run.
AZAPO's announcement specifically highlighted the possible involvement of the Russian service iMobilco, which reportedly charged for access to infringing books obtained through Lib.rus.ec, without compensating copyright holders.
In a separate article, AZAPO reprinted a news report from Gazeta which reported that Russian authorities carried out a search at the Moscow home of iMobilco's founder, Nikolai Belousov.
Belousov is reportedly the person who was being offered a "deal" in exchange for 50 million rubles.
iMobilco's founder told the news site Vedomosti that he is aware of Ryabyko's arrest. He says that he was being extorted after AZAPO accused him of profiting from copyright infringements linked to Lib.rus.ec.
AZAPO's General Director, meanwhile, denies all allegations including the arrest itself, which he says he first heard about in the media.
In recent months the anti-piracy group has been in the news several times, most notably for its efforts to block the prominent torrent site RuTracker, and limit copyright infringements on sites such as VKontakte.