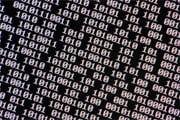 While entertainment companies and their anti-piracy allies continue to try, removing copyright-infringing content from the Internet is a huge challenge.
Media can indeed be removed from file-hosting and storage sites, but removing content from BitTorrent networks is a daunting prospect that cannot be achieved by attacking one central point. It's a multi-pronged effort that returns mixed results, at best.
To this end content providers are focusing on making pirated content harder to find. While it may still exist, if users can't easily locate it then download numbers will drop – they hope. As a result, one of the focus points is the role that search engines play in helping people to discover infringing content and infringing sites.
While slow, progress has been steady in the United States and Europe, with Google now downranking sites in search results based on the number of DMCA notices filed against them. Now it is the turn of Russia to ramp up the pressure on search engines via local telecoms watchdog Roskomnadzor.
This week the agency, best known for its work to have infringing sites blocked at the ISP level, announced it would create a working group to examine, among other things, the regulation of search engine results.
Just like in the US and elsewhere, rightsholders want search engines including market leader Yandex to either demote or entirely remove infringing sites from search results to make pirate content harder to find. Roskomnadzor agrees that things can be done, but note that it won't be easy.
"I do not think that Yandex is on the side of the pirates," said Roskomnadzor chief Alexander Zharov.
"Take a look at what will happen when the work begins on the permanent blocking of pirate sites. The position of rights holders is understandable, but this issue will not be solved today," he said.
In comments to Russian news outlet Izvestia, Zharov said that the regulation of search results will be considered by a working group comprised of rightsholders, search engine representatives, and other online platforms.
In the meantime, however, Yandex suggests that rather than simply looking at how pirate sites could be attacked, perhaps legitimate content providers learn from their example to make legitimate products more visible.
"Maybe we should think about what could be done to promote legal consumption. The guys who tout the illegal content do an excellent job with their task. Maybe we should look on the positive side," said Marina Yanina, Vice President of Corporate Relations at Yandex.
Perhaps unsurprisingly Yandex also mirrored sentiments previously held by Google. Since rightsholders have tools to remove content at its source, perhaps they should do so. When that is successful, content will not appear in search results.
"Copyright protection on the Internet is needed, and we encourage copyright holders to apply directly to the hosting providers [hosting the content]. If illegal content disappears from those sites, then the links disappear from search results," Yandex said.
The working group will have other challenges too, including finding a solution to the problem of website block circumvention. According to Roskomnadzor the rise of mobile apps and other resources are enabling people to get around bans, despite aggressive action being taken by the Moscow Court.
Also, it appears that the country's website blocking mechanism was ill-prepared to tackle so-called mirror sites – domains that spring up offering identical content to sites already blocked at the ISP level. The working group will be tasked to define in legal terms what a mirror site is, with the possibility of adding such operations to court orders when blocks are handed down.
The working group's findings will be announced in February 2016.