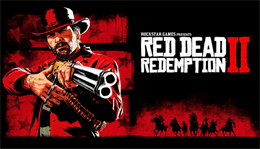 Take Two Interactive's Red Dead Redemption (RDR1) is considered one of the greatest video games of all time but the open world masterpiece had a considerable shortcoming.
Officially a console-only release, millions of PC gamers were denied access to one of the most expensive video games ever made, an itch that remains unscratched to this day.
With the 2018 release of Red Dead Redemption 2 (RDR2), developer Rockstar Studios finally bridged the gap but for many fans, not having the original title on PC was something that needed to be addressed. Back in August, this simmering demand looked like it was going to be met with an announcement revealing a new project titled 'Red Dead Redemption: Damned Enhancement Project'.
The plan was not only to modify the Xbox360 and PS3 versions of RDR1 and bring the game to the PC, but also to improve the title with better graphics and additional features.
In September, however, things started to go off the rails. Project lead 'DemandDev' took to GTAForums to reveal that development had been stopped. He didn't directly state that Take-Two had put him under pressure but complained of being bullied by a corporation.
"They done shady stuff getting my private info and contacted my family," he wrote. "I've been contacting people to spread word. I'm not letting them them bully me and keep my mouth shut. I complied and stopped progress but hopefully I can sort out this."
Several months later, sorting it out will now have to be actioned through the courts. On December 26, Take-Two Interactive filed a lawsuit at a New York court against a Johnathan Wyckoff and John Does 1-10.
"Take-Two brings this action to maintain control over its world-famous video
games in the face of Wyckoff's publicly stated intent to distribute unauthorized software files that would dramatically change the content of Take-Two's video games," the lawsuit reads.
"Those unauthorized changes include but are not limited to importing the entire game map of 2010's Red Dead Redemption into the 2018 game Red Dead Redemption II, enhancing graphics and visuals in Take-Two's Red Dead Redemption game, and allowing players to play an enhanced version of the game on personal computer ('PCs'), a platform for which Take-Two itself has not yet released the Read Dead Redemption game."
Claiming breaches of its intellectual property rights and user licensing agreements, Take-Two says that it "repeatedly" asked Wyckoff to cease and desist. When these contacts failed to stop the project, Take-Two said it was forced to take legal action.
Take-Two's lawsuit details two matters. The first, the 'RDRII Project', aims to add the full RDR1 game map to RDR2. This, the company says, would not only "dramatically change the RDR2 experience but also reduce interest in purchasing a future release of RDR1 or a RDR1 add-on map for RDR2. The company doesn't state it intends to release either, however.
The second targets the 'Red Dead Redemption: Damned Enhancement Project' which Take-Two says would utilize game files from Grand Theft Auto V and RDR1 "to vastly improve the graphics and performance of the game" and enable players to play RDR1 on PC, where it isn't officially available, "thereby destroying the market for an official, updated version from Take-Two, and creating competition for Take-Two's PC-version of RDR2."
Take-Two also takes issue with Wyckoff's claimed hobbyist status by implying donations received are effectively payments and that the projects serve to drive traffic to his social media and streaming accounts. The company adds that efforts to resolve the dispute peacefully failed, claiming that Wyckoff suggested that if he didn't release the project, it might somehow get "leaked" online.
Ultimately, Wyckoff was given until November 18 to comply with Take-Two's demands but the company says the deadline came and went.
As a result, it was left with no choice but to file a lawsuit seeking "injunctive relief and damages that it will suffer as a result of Wyckoff's direct and contributory copyright infringement under the Copyright Act of 1976", breaches of Take-Two's user agreement, and his "interference with Take-Two's contracts with other Take-Two game players using his modifications."
What happens next in the lawsuit remains to be seen but a post apparently made by Wyckoff a few hours ago suggests that his project is now "canceled".
Take-Two's complaint, obtained by TorrentFreak, can be found here (pdf)