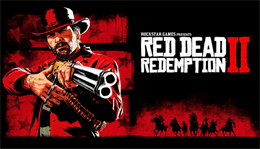 Last August, an announcement by developer 'DemandDev' revealed that work had begun on his 'Red Dead Redemption: Damned Enhancement Project'.
The goal of the developer was not only to modify the Xbox360 and PS3 versions of RDR1 and bring the game to the PC but also to improve the title with better graphics and additional features.
Threats from Take-Two: Cease and Desist
Just a month after the initial announcement, DemandDev revealed that the project was dead, claiming that he was being bullied by a "corporation". On December 26, 2019, Take-Two filed a lawsuit at a New York court against a Johnathan Wyckoff, now known to be DemandDev.
Claiming breaches of its intellectual property rights and user licensing agreements, the company said that it was bringing the action "to maintain control of its world-famous video games" and to prevent the distribution of software that would "dramatically change the content of Take-Two's video games."
Take-Two stated that it had "repeatedly" asked Wyckoff to cease and desist. When these demands were ignored, the company said it was forced to take legal action, demanding injunctive relief and damages as a result of direct and contributory copyright infringement and breaches of Take-Two's licensing agreements.
Project Shut Down, Fight Back Begins
Soon after the lawsuit was filed, Wyckoff announced that the project had been canceled but as the months progressed, the developer decided to put up a fight.
Early March 2020 Wyckoff told the court that he believed he was acting in accordance with Take-Two's policy on 'PC Single-Player Mods' which state that the company will generally not take legal action against third-party projects involving Rockstar's PC games that are single-player, non-commercial, and respect intellectual property rights.
However, less than two weeks earlier the court had already handed down a preliminary injunction, the terms of which were agreed by both sides, which enjoined Wyckoff from "directly or indirectly infringing Take-Two's copyrights", including the creation of derivative works based on Take-Two's games such as Grand Theft Auto V, Red Dead Redemption, and Red Dead Redemption II.
Arbitration
In Wyckoff's March answer to the original complaint, he pointed out that Take-Two's 'user agreement' contains a clause that compels parties in dispute to enter into an arbitration process, paid for by Take-Two, in order to reach a settlement. Wyckoff asked for that to happen and it appears he got his way.
A letter to the court in April revealed that settlement negotiations had been unsuccessful, so the parties were indeed heading to arbitration. After a two-month filing hiatus, that process is now reported as complete, with Take-Two largely obtaining what they set out to achieve.
Stipulated Permanent Injunction to Kill Projects, Prevent Others
As a result of the arbitration process, Take-Two and Wyckoff told the court late last week that they had agreed that a permanent injunction would be an acceptable conclusion to the case in hand.
The fundamentals of Take-Two's claims appear to have been taken as fact, with the company and Wyckoff agreeing that he infringed Take-Two's copyrights, breached its Software Warranty and User Agreements, and interfered with contracts between Take-Two and its users.
On this basis, Take-Two and Wyckoff agreed that the developer should be permanently restrained from a number of actions, including breaching Take-Two's copyrights by creating "derivative works" based upon any Take-Two software including Red Dead Redemption, Red Dead Redemption II, and Grand Theft Auto.
Wyckoff also agreed not to create, develop, maintain, advertise or distribute any files that alter any Take-Two software in any way, while abstaining from "inducing or materially contributing to the direct infringement or altering of any of Take-Two's existing or future copyrighted works by others."
Small But Significant Win For Wyckoff – No Damages
While Wyckoff has now conceded that his work breached copyright law and a number of Take-Two's additional rights, the developer has avoided what could have been a substantial damages award. The permanent injunction appears to be the end of the matter, providing he doesn't breach its terms moving forward.
"Upon proof of any violation by Mr. Wyckoff of this Permanent Injunction, the Court and/or the Arbitrator shall be authorized to award damages, injunctive relief, Take-Two's reasonable attorney's fees, and other costs incurred in connection with an action to enforce this Permanent Injunction, and any other relief that it deems appropriate," the injunction reads.
At the request of both parties, United States Magistrate Judge James C. Francis IV signed off on the order while agreeing to a termination of the case.
The stipulated permanent injunction and related documents can be found here (1,2,3)