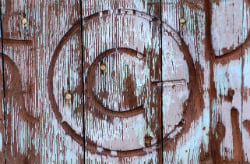 Every day copyright holders send millions of DMCA takedown notices to various Internet services.
Most of these requests are legitimate, aimed at disabling access to copyright-infringing material. However, there are also many overbroad and abusive takedown notices which lead to unwarranted censorship.
These abuses are a thorn in the side of major tech companies such as Google, Facebook and Microsoft. These companies face serious legal consequences if they fail to take content down, but copyright holders who don't play by the rules often walk free.
This problem is one of the main issues highlighted in a new research report (pdf) published by the CCIA, a trade group which lists many prominent tech companies among its members.
The report proposes several changes to copyright legislation that should bring it in line with the current state of the digital landscape. One of the suggestions is to introduce statutory damages for people who abuse the takedown process.
"One shortcoming of the DMCA is that the injunctive-like remedy of a takedown, combined with a lack of due process, encourages abuse by individuals and entities interested in suppressing content," CCIA writes.
"Although most rightsholders make good faith use of the DMCA, there are numerous well-documented cases of misuse of the DMCA's extraordinary remedy. In many cases, bad actors have forced the removal of material that did not infringe copyright."
The report lists several examples, including DMCA notices which are used to chill political speech by demanding the takedown of news clips, suppress consumer reviews, or retaliate against critics.
Many Internet services are hesitant to refuse these type of takedown requests at it may cause them to lose their safe harbor protection, while the abusers themselves don't face any serious legal risk.
The CCIA proposes to change this by introducing statutory damage awards for abusive takedown requests. This means that the senders would face the same consequences as the copyright infringers.
"To more effectively deter intentional DMCA abuse, Congress should extend Section 512(f) remedies for willful misrepresentations under the DMCA to include statutory awards, as it has for willful infringement under Section 504(c)," CCIA writes.
In addition to tackling DMCA abuse the tech companies propose several other changes to copyright law.
One of the suggestions is to change the minimum and maximum statutory damages for copyright infringement, which are currently $750 and $150,000 per work.
According to the CCIA the minimum should be lowered to suit cases that involve many infringements, such as a user who hosts thousands of infringing works on a cloud storage platform.
The $150,000 maximum, on the other hand, is open to abuse by copyright trolls and rightsholders who may use it as a pressure tool.
The tech companies hopes that U.S. lawmakers will consider these and other suggestions put forward in the research paper, to improve copyright law and make it future proof.
"Since copyright law was written more than 100 years ago, the goal has been to encourage creativity to benefit the overall public good. It's important as copyright is modernized to ensure that reforms continue to benefit not just rightsholders, but the overall public good," the CCIA concludes.