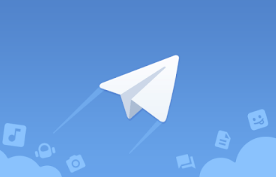 Telegram was founded in 2013 by brothers Nikolai and Pavel Durov, who previously launched Russian social network VK (vKontakte).
The messaging service has grown from strength to strength and currently has around 300 million users. However, Telegram is increasingly associated with the spread of copyright-infringing material, as highlighted in October by the RIAA.
"Telegram offers many user-created channels which are dedicated to the unauthorized distribution of copyrighted recordings, with some channels focused on particular genres or artists," the RIAA wrote in its submission to the USTR.
While one submission to US authorities is problematic, Telegram could soon face a few more coming from Russia itself, where a court order exists to prevent ISPs from providing access to the service. The threat comes from the Internet Copyright Protection Association (AZAPI) which represents copyright holders including some of the largest book publishers.
AZAPI says it has identified at least 170 Telegram channels that help to distribute pirated content to an audience of several million users. A letter reportedly sent by AZAPI to Telegram (obtained by local news outlet Kommersant) has the anti-piracy outfit complaining that most channels, and indeed Telegram itself, are not responding to copyright complaints.
It's a position shared by Aleksey Byrdin, Director General of the Internet Video Association.
"Since 2016, we have repeatedly encountered the absolute neglect of the Telegram administration to the claims of copyright holders on audiovisual content," Byrdin says.
As a result, AZAPI wants Telegram to introduce digital fingerprinting technology to assist with the identification and removal of allegedly infringing content. However, the whole matter is being further complicated by Telegram's cryptocurrency business plans.
According to AZAPI, Telegram's upcoming TON Blockchain network (and its token 'gram') "will be an ideal tool for monetizing counterfeit content on an anonymous basis."
As a result, if anti-piracy measures aren't taken, AZAPI says it will be left with no choice but to file complaints with the US Chamber of Commerce, the SEC, the Financial Action Task Force on Money Laundering (FATF) and the American Book Publishers Association.
Whether any such referrals can deepen the quagmire Telegram already finds itself in the US is another matter, however.
On October 11, the SEC announced that it had "filed an emergency action and obtained a temporary restraining order against two offshore entities conducting an alleged unregistered, ongoing digital token offering in the U.S. and overseas that has raised more than $1.7 billion of investor funds."
The two companies – Telegram Group and TON issuer – filed a response to the SEC just a day later, requesting that the court throw out the SEC's case.