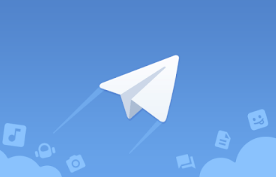 Responding to a request from the Office of the US Trade Representative (USTR), the RIAA has submitted its annual list of "notorious markets."
The submission identifies online and offline piracy hubs to help guide the U.S. Government's position towards foreign countries when it comes to copyright enforcement.
"The online and physical markets identified in our comments are harming American creators, businesses, and the American economy," writes George York, the RIAA's Senior Vice President of International Policy.
Traditionally the online focus lies on classic pirate sites, such as torrent indexers, linking sites, cyberlockers, download portals, and stream-rippers. These are also listed in the latest RIAA submission. It includes many of the usual suspects, such as The Pirate Bay, Flvto, Newalbumreleases, and Uploaded.
While these mentions were expected, there's also a new 'issue' highlighted by the music group – the encrypted messaging app Telegram. The software, which was launched by VKontakte founders Nikolai and Pavel Durov a few years ago, is frequently used by pirates, the RIAA notes.
The RIAA points out that messaging apps by themselves are of no special concern. However, Telegram also allows its users to share files of up to 1.5GB, a process that can be automated with scripts. This is a feature that many pirates have embraced.
"Telegram offers many user-created channels which are dedicated to the unauthorized distribution of copyrighted recordings, with some channels focused on particular genres or artists," the RIAA notes.
Many of these files are hosted on Telegram's servers and the RIAA says that it sent 18,000 DMCA notices to Telegram, identifying over 18,000 instances of copyright infringement.
The messaging app says that it forwards these requests to channel owners. However, according to the music group, this doesn't have the desired effect, as many channel operators ignore the takedown requests. In addition, repeat infringers don't appear to be punished in any way.
"We have found, however, that most channel operators appear to take no action in response to our notices, with nearly all of infringements listed in our notices remaining available," the RIAA writes.
"Likewise, Telegram makes no apparent attempt to verify that channel operators have complied with our notices and does not seem to have any kind of repeat infringement policy."
By putting Telegram on the USTR's agenda the RIAA hopes to, directly or indirectly, motivate the messaging app to do more to prevent piracy. Interestingly, Telegram is registered as both a UK LLP and an American LLC, so it's not clear to us whether it's indeed a "foreign" market from a US point of view.
Telegram is by no means new to piracy complaints. Two years ago the application also made the news when it, for the first time, removed an entire channel where a pirated copy of Taylor Swift's album Reputation was shared. The service took this action following pressure from Google and Apple.
In addition to the issues discussed above, the RIAA's submission mostly includes familiar topics. In this year's 'issue focus,' the RIAA points out that malware remains a problem on pirate sites for example. This puts the public at risk and should be mitigated where possible, it says.
The music group also highlights problems with bulletproof hosting providers that ignore DMCA notices, and CDN services such as Cloudflare. In addition, it once again stresses that WHOIS data should become public and verified.
The USTR will use the input above to make up its own list of notorious markets. This will help to identify current threats while calling on foreign governments to take appropriate action.
—
A copy of the RIAA's latest submission to the Office of the US Trade Representative is available here (pdf).