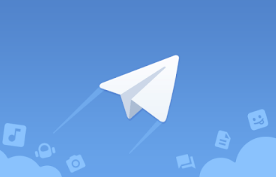 The mainstream file-sharing scene is well-known for its public-facing websites and forums but underneath all of that, chat channels have always played a big role.
Internet Relay Chat (IRC) was a popular option when BitTorrent sites ruled the waves. Many sites had channels serving as community hubs on one hand, and portals to the latest files on the other. IRC's relatively steep learning curve helped to stunt its own growth but for modern-day equivalents such as Telegram, there are no such problems.
After IRC first appeared in 1988, it took more than 20 years for the most popular networks to peak between 100K to 200K users. After just nine years online, Telegram now has 700 million active users each month. Channels are used for every type of discussion imaginable, with piracy facilitation and distribution some of the fastest-growing trends. As a result, copyright holders have yet another battle on their hands.
Italy's War on Telegram Piracy
Since at least 2019, Italian authorities have targeted Telegram channels linked to illicit IPTV services and movie and TV show piracy, but protection of literary works is becoming increasingly common.
In 2020, complaints from the Federation of Newspaper Publishers (FIEG) over the illegal distribution of newspapers, periodicals, and books, led to an emergency order requiring Telegram to shut down 19 channels or face blocking itself. A year later, FIEG said it had taken down more than 300 Telegram channels offering similar content.
A major anti-piracy operation carried out last week shows that even more work needs to be done.
Journalist Organization Demands Action Against Pirates
In order to work legally in Italy, journalists must obtain registration from Ordine dei Giornalisti (Order of Journalists, ODG), a state-approved body that has been responsible for regulating the profession since 1963.
While registration and regulation of journalists is controversial, ODG is seen as a champion of its members' rights. In addition to protecting writers in their negotiations with publishers, ODG works to ensure its members are paid fairly. The organization also seeks fair competition in the marketplace where piracy is seen as a disruption.
A memorandum of understanding signed two years ago by ODG and government law enforcement agency Guardia di Finanza was designed to send another message on behalf of its members; journalism plays a key role in democracy and pirates shouldn't be allowed to undermine either.
In early 2020, ODG filed a complaint at the Public Prosecutor's Office at the Court of Milan. The regulator said that Telegram and WhatsApp groups were mass distributing PDF copies of newspapers and periodicals on a daily basis. Since this piracy harms ODG members, shutting down pirate channels would be a proportionate response. The authorities listened and dozens of channels were blocked.
Latest Response From Specialist IT Unit
Gruppi Sportivi Fiamme Gialle is the sports division of the Italian police force, competing in athletics, rowing, skiing and disciplines including judo and karate. Fiamme Gialle IT specialists werecredited for identifying 6,500 pirate IPTV users and according to the Guardia di Finanza of Rome, they've recently been tracking down those pirating ODG members' works too.
"The investigations carried out by the specialists of the Fiamme Gialle led to the identification of a much wider illegal network than the one envisaged in the complaint," a statement from GdF reads.
"This allowed the unmasking of a consolidated system of unauthorized sharing and dissemination, not only of newspapers and magazines published by the main Italian editorial groups, but also television schedules, TV series and other paid entertainment content, distributed via the internet by the major streaming platforms."
Police Obtain Authority to Search and Shutdown
Under the coordination of the Public Prosecutor's Office at the Court of Milan, the Technological Fraud Unit of the Guardia di Finanza of Rome obtained authority to shutdown the pirates' Telegram channels and carry out searches against suspects.
The seizure order relates to 545 Telegram 'resources' suspected of distributing copyrighted content and individuals said to be involved in their operation. In five areas of Italy – Lombardia, Piemonte, Veneto, Emilia Romagna and Campania – searches were conducted against eight people. GdF describes them as the suspected administrators of channels linked to criminal copyright infringement offenses.
Telegram Piracy Channels Were Very Popular
GdF say that the targeted Telegram channels had over 430,000 subscribers who paid nothing to join channels but were monetized by the administrators in other ways.
The first method involved the administrators pasting links into their channels that referred users to e-commerce sites. When these links were followed and products were purchased, a percentage was kicked back to the administrators.
The second method is described as "sponsorship" where advertising banners were placed on the allegedly-infringing channels in return for payment from the advertiser. Information related to these sponsorship deals is still online and shows the interconnected nature of the channels targeted by the police.
Which Channels Were Blocked?
The channels haven't been officially named by the authorities but information obtained by TorrentFreak allowed us to identify a key channel in the investigation, confirm it had been banned by Telegram, and then find other connected channels that received the same treatment. (Data credit: Telemetr.io)
The Riviste Gratuite (Free Magazines) channel launched in September 2020 and a year later had 30,575 subscribers. The channel reached a peak of 41,046 around October 9, before being blocked by Telegram for copyright infringement.
Other channels in the same niche also banned last week include eBook Free House (55,000), Epub Gold (28,500), and Giornali Gratuti (21,800).
As pointed out by GdF, the system their specialists uncovered offered more than just pirated newspapers and magazines. In the end, offering content other than that reported by ODG failed to keep them online.
Whether they offered movies and TV shows or other content in Italian, House Streaming (29,000 subscribers), Il Cinema Notturno (34,000), and APK Plex (100,500), were all blocked along with many others.
Who Sponsored The Channels?
The banned channels listed above (plus others not documented here) all targeted Italy, with Italian-focused content. Their tendency to keep mentioning each other in their respective channels made them very easy to spot.
The huge amount of data available from Telegram (not to mention basic Google searches) shows they had connections with 'Sponsor Cultura', which appears to be acting as some kind of agent for potential advertisers.
One offer lists the channels @RivisteGratuite, @GiornaliGratuiti, @RivisteInternazionali and @AppPlexFree (three of which are now blocked). It states that they reached 115,000 members/20,000 visuals per day, and offered a 15:00 to 20:00 (5 hours) time slot for 40 euros. Other offers are openly visible on Telegram.
This sponsor isn't banned, and neither are the many other Italy-focused magazine channels that still exist on Telegram. Another round of takedowns should be expected in the not-too-distant future.