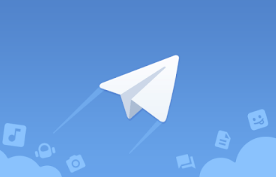 Last November, the RIAA and MPAA nominated popular messenger app Telegram for inclusion on the USTR's 'notorious markets' list, claiming that the platform doesn't do enough to combat piracy.
A month later, the EU added the service to its own 'Counterfeit and Piracy Watch List', noting that along with other social media platforms, Telegram "lags behind" in respect of efforts to combat piracy.
This opinion is shared by Israel-based anti-piracy group ZIRA. Last year, ZIRA – which represents local media companies – took its complaints to court, hoping to force Telegram to take a more serious approach to infringement mitigation.
Lawsuit Filed in 2020
In February 2020, ZIRA and several local rightsholders filed a lawsuit in Israel stating that Telegram's users utilize the service to make available and distribute infringing content to the public, including movies, TV shows and music. The anti-piracy group further alleged that some of these acts were being carried out in exchange for money.
ZIRA asked the court to issue a permanent restraining order against Telegram prohibiting the infringing activity. It also demanded an injunction against several ISPs that would require them to block access to the offending Telegram groups.
After being provided with a list of offending groups by ZIRA, a month later it was reported that Telegram had taken action against dozens of groups involved in the distribution of pirated content including movies, TV shows and sports broadcasts.
"We agree to block the channels or force the administrators to remove the reported content immediately," Telegram said in a statement.
ZIRA Not Happy With Telegram's Anti-Piracy Efforts
During a hearing last week, ZIRA and plaintiffs United King Films, YES, HOT and Reshet, told the court that while Telegram has been responding to its copyright complaints, the company has fallen short of expectations.
"They take down the movies, partly or entirely, but not immediately, and not in a way that satisfies us," ZIRA counsel said, as reported by Globes.
Telegram did not submit a statement of defense and late last week the Central District Court sided with the rightsholders, handing down an injunction that aims to curtail infringing activity on Telegram, without action against local ISPs.
Telegram Must Police Pirated Groups and Content
Handed down by Judge Rami Amir, the injunction prohibits Telegram (or anyone acting with it – directly or indirectly) from providing conditions that allow pirated content owned by the plaintiffs to be made available to the public in breach of copyright. Telegram must also pay compensation of NIS 100,000 (US$30,700) and a further NIS 60,000 (US$18,400) to cover legal costs.
"We welcome the injunction, which will assist in combating pirate viewing and the wholesale copyright infringement that exists undisturbed on Telegram's network," a statement from the plaintiffs' counsel reads.
"We are currently working with Telegram in order to bring about the implementation of the injunction and we will not hesitate to once again take action against any platform, in any court and with all the means in order to eliminate similar phenomena. The rights and the livelihoods of producers, performers, and artists in Israel are not to be rendered worthless."
In April 2020, a deputy prosecutor in Italy signed an emergency order requiring Telegram to shut down 19 channels involved in the illegal distribution of newspapers and periodicals. In response, Telegram quickly deleted seven of the eight allegedly infringing channels.