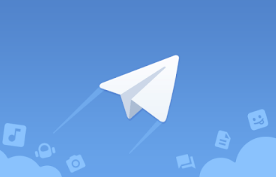 Instant messenging platform Telegram has an estimated 400 million users who use the service to communicate on an limitless number of topics. It is also used for piracy purposes, which has resulted in criticism from copyright holders.
In Italy, significant pressure has been building following complaints from the Federation of Newspaper Publishers (FIEG). According to the association, a sample of 10 Telegram channels, that are specifically used for the illicit distribution of newspapers, have around 580,000 users obtaining copyrighted content without permission.
"The estimate of the losses suffered by publishing companies is alarming," FIEG President Andrea Riffeser Monti complained earlier this month.
"In a highly conservative hypothesis, we estimate €670 thousand per day, approximately €250 million per year: a figure which I trust that the sector authority wants to intervene against firmly and promptly."
In light of soaring illicit consumption during the coronavirus pandemic, FIEG said that it had asked local telecoms watchdog AGCOM, which has site-blocking powers, to take "exemplary and urgent measures" against Telegram, which stands accused of not doing enough to tackle piracy. It is a position supported by the European Newspaper Publishers' Association (ENPA).
"We asked AGCOM for an exemplary measure because we think that the authority has this power but it also has a duty: one cannot witness a daily illegal act, the circulation of copies of newspapers fraudulently," ENPA President Carlo Perrone told local media this month.
"It is a lack of respect for the work of thousands of serious journalists as well as restricting citizens' rights to be informed."
The problem is complex, however. Telegram is based in Russia where even the Russian government, with all its determination, hasn't been able to block Telegram effectively. Nevertheless, the Italian publishers have been pushing ahead, demanding an intervention in proportion to the economic damages their members are said to be suffering.
Late last week, in response to building pressure from the publishers, AGCOM said it had examined an application from FIEG which demanded that either all pirated copies of its members' works should be removed from Telegram channels or the platform should be completely blocked. According to AGCOM, it entered into urgent discussion with Telegram which resulted in the platform deleting seven of the eight channels initially reported by FIEG.
The announcement came with words of caution, however. While reiterating that it is committed to protecting copyrights, AGCOM clarified that its interventions can only take place within the limits of relevant local regulations. When violations take place overseas, matters become more complex.
"When the violation occurs on the channels of a site located outside the national territory, as in the case of Telegram, the Authority can only turn to the Italian providers that provide internet access, ordering them to proceed to disable access to the entire site. It is not possible to order selective removal of only illegal content, as this would involve the use of filtering techniques that the Court of European justice has found incompatible with Union law," AGCOM wrote.
"In the current state of legislation, a possible indiscriminate blocking measure of access to all Telegram channels – such as the one requested by the FIEG – appears to lack the necessary requirement."
A key factor here is that AGCOM acts as a regulator and as such has limited powers. The Postal and Communications Police and the Guardia di Finanza law enforcement agency, on the other hand, can pursue cases more aggressively. So, while expressing "satisfaction" at the closure of the seven Telegram channels, FIEG said it would also be using those law enforcement avenues to protect its members' rights.
This morning it became evident that the screw was being tightened further. According to a report from La Repubblica, officers of the Economic and Financial Police Unit of the Guardia di Finanza of Bari arrived at AGCOM's headquarters in Rome to notify the agency of an unprecedented "emergency preventative seizure order" signed by Deputy Prosecutor Roberto Rossi. This, the publication said, "marked a point of no return in the war on piracy."
The prosecutor's case centers around complaints to Telegram over a series of copyright infringement offenses committed by yet-to-be-identified individuals.
"They distributed, transmitted and disseminated in PDF format, magazines, newspapers and books (copyright protected assets), after having illegally acquired them through abusive access to the computer system (or in any case with illegal subtraction from legitimate holders), tens of thousands of files," the report reads.
In tandem are allegations that alongside the copyright infringement offenses, money laundering is taking place, a crime that can result in a sentence of up to 12 years. the Bari prosecutor's office states that Telegram has never wanted to assist in identifying the offenders nor disable access to their channels.
As a result, the financial police have been given a mandate to close 19 Telegram channels said to be involved in mass infringement of various publications' copyrights. However, in the event that Telegram fails to cooperate, local Internet service providers could be required to block access to the channels or, if that is not possible, the entire Telegram service in Italy.