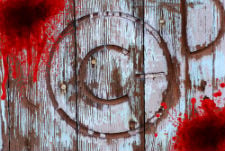 As 2016 nears its midway point the rhetoric over DMCA takedowns is more fiery than ever. Aware that a favorable change in the law might be possible sometime in the future, copyright holders are pushing the Copyright Office in the United States to consider a 'takedown, staydown' system.
This proposal, should it ever become enshrined in law, would enable copyright holders to issue a DMCA notice to a site for a particular piece of content with the expectation that it will never appear again on that same platform. Opposition to such a regime is notable but it's not difficult to see why copyright holders are so keen to have it implemented.
In the meantime they are stuck with the existing system and their efforts are clearly illustrated in Google's Transparency Report. During the past month alone 7,015 copyright holders and 3,176 reporting organizations sent requests for 87 million URLs to be removed from Google's indexes. It's a huge amount by any standard.
What is interesting is how a relatively small number of domains account for a disproportionate number of takedowns. For instance last month two sites – file-hosting site 4shared and MP3 site GoEar – accounted for close to 11 million takedowns. That means that it took complaints against another 77,855 domains to make up the remaining 76 million URLs.
When looking at the figures for the last year a similar picture emerges, with a small number of domains attracting disproportionate levels of complaints. Interestingly, those thinking that The Pirate Bay or KickassTorrents would get the top slots will be disappointed. Those sites pale into insignificance when compared to the front runners.
Also of interest is the kind of site being targeted.
In first position is 4shared, a file-hosting site traffic ranked 434th in the world by Alexa. While that represents huge amounts of traffic, it's the site's popularity in Brazil that is causing it to receive a disproportionate number of notices. 4shared is ranked the 53rd most popular domain there, something that hasn't gone unnoticed by local anti-piracy outfit APDIF who since 2013 have filed 17 million complaints in response.
MP3 indexing site FlowXD takes second place with an 'impressive' 8.2 million takedowns. Again APDIF has been sending the lion's share of the notices, presumably due to the site's popularity in Brazil and elsewhere in South America.
In a close third with almost 7.7 million takedowns in the past twelve months is Chomikuj, a Cyrus-incorporated file-hosting site that is the 34th most-visited site in Poland. Overall, the UK's BPI has shown the most interest in the site, having sent more than 4.5 million notices since 2011. More recently, however, a much wider spread of copyright holders have targeted the site.
Perhaps unsurprisingly a website unblocking service is also up there with the front runners. Unblocksit.es has had almost 7 million complaints filed with Google, mostly by anti-piracy outfit Rivendell who boast being the "world Leader on Google's transparency report for removal illegal links."
In fifth and sixth place respectively sit file-hosting giants Rapidgator and Uploaded with around 6.5 million complaints each. A wide range of copyright holders focus on both sites with an emphasis on the music sector. Rapidgator and Uploaded have experienced a decline in traffic since the start of the year but neither are showing signs of going away any time soon.
From there, all remaining sites in the top 10 are dedicated to offering free music. None seem particularly popular with English-speaking users. GoEar gets quite a lot of Spanish eyes and for some reason Gooveo is rocking it in Guatemala. Viciomp3 and Esamusica both appear to be defunct although copyright holders are continuing to send complaints to Google.