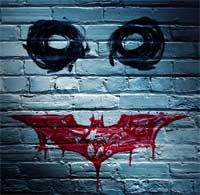 The Dark Knight has been a huge success in theaters, grossing a billion dollars worldwide. The movie currently holds the record for the best opening week, and weekend, and later this year is expected to surpass 'Titanic' as the greatest grossing movie in history.
This success is a truly remarkable accomplishment in times where piracy is rampant. As with every other blockbuster, 'The Dark Knight' was leaked onto the Internet in various formats. It began right after the premiere in July with a cammed version, which was celebrated by the folks from The Pirate Bay. The Cam was followed by a DVD-screener in early September.
Although Hollywood did its best to prevent the movie from hitting BitTorrent, their efforts were not very successful. In July, just a few days after the film premiered, the police arrested a 40-year-old man who tried to record the movie with a camcorder. However, around the same time someone else had already put up a cammed version from another source.
This week, in another round of leaks, DVD-rips of 'The Dark Knight' found their way to BitTorrent. Unsurprisingly, given the commercial success of the movie, these were downloaded well over a million times in just a few days. From the looks of it, Batman will crush Iron Man, The Incredible Hulk and Transformers, as it will easily become this year's most pirated movie.
First things first though. Below is this week's list of most pirated movies on BitTorrent. The data is collected by TorrentFreak, and is for informational and educational reference only. Currently both DVDrips, DVD Screeners and R5 rips are counted.