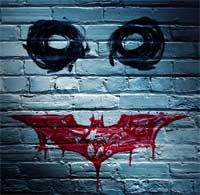 Mirroring its success at the box office, The Dark Knight is leading this list of 2008's most pirated movies on BitTorrent. Written and directed by Christopher Nolan, the sequel to 'Batman Begins' holds the record for the best opening week and weekend in movie history, and has grossed close to a billion dollars worldwide.
The film's success doesn't stop at the box office either. Earlier this week the DVD was released, and on the first day in stores 3 million copies were sold in the United States, Canada and the UK.
Alongside these impressive real-world sales, the film beat the competition on BitTorrent and other filesharing networks too. With more than 7 million downloads on BitTorrent alone, The Dark Knight now holds the title of most pirated movie of 2008. Comments on various BitTorrent sites reveal that many downloaders obtained an illegal copy after they had already watched the movie in the movie theater.
As with every other blockbuster, 'The Dark Knight' was leaked onto the Internet in various formats. It began right after the premiere in July with a cammed version, which was celebrated by the folks from The Pirate Bay. The 'cam' was followed by a DVD-screener in early September, and a DVD in November. The latter release turned out to be the most popular among filesharers.
As we look over the rest of the top 10, we see that there are quite a few differences between popularity at the box office, and on filesharing networks. 'Indiana Jones and the Kingdom of the Crystal Skull', for example, came in second at the box office, but only came in 30th place in the download chart. On the contrary, 'The Bank Job' is the third most pirated movie on BitTorrent, but just 66th at the box office.
The data for this list is collected by TorrentFreak from several sources, including reports from all the large BitTorrent trackers. All formats, including cammed versions are counted, and based on previous experience a correction is made for smaller .torrent releases that we might have missed.
Most Downloaded Movies on BitTorrent, 2008
rank
movie
downloads
worldwide grosses
torrentfreak.com
1
The Dark Knight
7,030,000
$996,500,000
2
The Incredible Hulk
5,840,000
$262,300,000
3
The Bank Job
5,410,000
$64,300,000
4
You Don't Mess With The Zohan
5,280,000
$201,800,000
5
National Treasure: Book of Secrets
5,240,000
$457,400,000
6
Juno
5,190,000
$231,300,000
7
Tropic Thunder
4,900,000
$187,200,000
8
I Am Legend
4,870,000
$584,200,000
9
Forgetting Sarah Marshall
4,400,000
$104,500,000
10
Horton Hears a Who!
4,360,000
$296,945,439