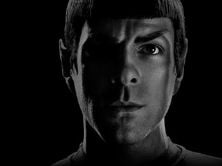 2009 has been a record breaking year at the box office, with more than $10 billion in ticket sales in the US and Canada alone. This, despite increasing piracy rates on the Internet.
The uncontested winner on BitTorrent this year is Star Trek, with well over 10 million downloads, many more than The Dark Knight got last year. The download statistics clearly show that BitTorrent use is still on the up, even though the relative increase is not as pronounced as in previous years.
As we look over the rest of the top 10, we see that there are quite a few differences between popularity at the box office and on BitTorrent. Ice Age: Dawn of the Dinosaurs and 2012 are ranked 2nd and 4th based on their worldwide grosses but didn't make it into the top 10 list of most swapped movies.
On the contrary, RocknRolla is the third most pirated movie on BitTorrent this year, but with a minuscule worldwide revenue of $25 million it was ranked just 168th at the box office in 2008 when the movie came out. Part of the success of RocknRolla is that it was released by the infamous uploader aXXo whose releases are always guaranteed to have at least a few million downloads.
The data for this list is collected by TorrentFreak from several sources, including reports from all the large BitTorrent trackers. All release formats, including cammed versions are counted. Afterward, the data is carefully checked and possible inaccuracies are systematically corrected.
Most Downloaded Movies on BitTorrent, 2009
rank
movie
downloads
worldwide grosses
torrentfreak.com
1
Star Trek
10,960,000
$385,459,120
2
Transformers: Revenge of the Fallen
10,600,000
$834,969,807
3
RocknRolla
9,430,000
$25,728,089
4
The Hangover
9,180,000
$459,422,869
5
Twilight
8,720,000
$384,997,808
6
District 9
8,280,000
$204,570,836
7
Harry Potter and the Half-Blood Prince
7,930,000
$929,359,401
8
State of Play
7,440,000
$87,784,194
9
X-Men Origins: Wolverine
7,200,000
$373,062,569
10
Knowing
6,930,000
$183,260,464