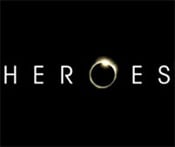 TV-shows are gaining popularity on BitTorrent year after year. In 2009 a new milestone was reached; for two shows in the top 10 – Heroes and Dexter – the number of downloads on BitTorrent has exceeded the average viewership on US television.
The rise of unauthorized downloading of TV-shows is a signal that customers want something that is not available through other channels. Availability seems to be the key issue why people turn to BitTorrent, and this is also reflected in the fact that most downloads occur from countries where the show has yet to air on TV.
Outside the US, fans sometimes have to wait for weeks or even months before the show airs on TV in their own country. Many of them are simply not that patient or willing to torture themselves, and turn to BitTorrent in desperation.
Despite massive piracy of TV-shows, there are plenty of opportunities for distributors and broadcasters to win viewers back. The piracy figures simply show that TV viewing habits are changing. There is a huge interest in on-demand TV and there are millions of viewers that can potentially bring in millions of dollars in revenue.
Below we have compiled a list of the most downloaded TV-shows, together with the viewer average for TV in the US, based on data from Nielsen. The data for the top 10 is collected by TorrentFreak from several sources, including reports from all public BitTorrent trackers. All the data is carefully checked and possible inaccuracies are systematically corrected.
Most downloaded TV-shows on BitTorrent, 2009
rank
show
downloads
est. US TV viewers
torrentfreak.com
1
Heroes
6,580,000
5,900,000
2
Lost
6,310,000
11,050,000
3
Prison Break
3,450,000
5,300,000
4
Dexter
2,780,000
2,300,000
5
House
2,590,000
15,600,000
6
24
2,440,000
12,620,000
7
Desperate Housewives
2,180,000
15,500,000
8
Terminator The Sarah Connor Chronicles
1,960,000
6,340,000
9
Grey's Anatomy
1,740,000
15,640,000
10
True Blood
1,600,000
12,400,000