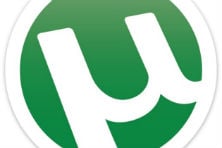 With around 150 million active users each month, uTorrent is by far the most used BitTorrent client in the West. But, despite finding the client incredibly useful, millions of users only use uTorrent's most basic features.
To remedy this situation somewhat, today we hand you over for a short session with the guys at BitTorrent Inc. who have put together five interesting tips for better torrenting.
Bandwidth Cap
This hidden gem automatically stops µTorrent once it has used a specified amount of bandwidth. This feature is popular with users whose ISPs severely limit bandwidth. Used with the Scheduler function, users can customize µTorrent to operate within the metering and peak/off-peak constraints of their ISP.
Send to Friend
This little-known feature in µTorrent allows you to share files directly from your desktop to your friends. Simply drag and drop a file or folder into the client, you will receive a link to the file which your friends can use to download it from you.
Drag and Drop the file/folder to uTorrent > Get the link > Send link to friend > Friend downloads the file.
Boss Mode
A quick key that instantly hides all visible traces of the client from anyone peeking over your shoulder. As a bonus feature, it can be set with a password so that nosy siblings or coworkers can't reveal the client on their own.
Labels
Labels are an easy way to organize your torrents, much like folders. It's a simple tag name that you can give a torrent, which then puts the label in the sidebar for easy access. Multiple torrents can all share the same label, so you can sort things into say, "music", "books", "featured content".
To use them, right click on the torrent and mouse over "Labels". The rest is self-explanatory. You can even drag and drop torrents into labels once they're created.
µTorrent Android: WiFi only mode (Coming soon)
You guys asked for it, so in the coming weeks we're releasing it. With the new WiFi mode in µTorrent Android you will now be able to opt to download and seed only while on WiFi, which means you never have to worry about data limitations on your phone again.
Do you have a good uTorrent tip that you want to share? Please do so in the comments below.