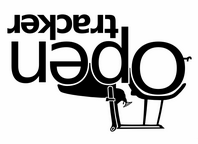 In recent years Coppersurfer.tk has quickly become one of the most used BitTorrent trackers.
Running on the beerware-licensed Opentracker software, the standalone tracker offers a non-commercial service which doesn't host or link to torrent files themselves.
The free service coordinates the downloads of 10 million people at any given point in time, processing roughly billions of connections per month.
However, since last weekend Coppersurfer.tk has been offline. Responding to a complaint from Dutch anti-piracy group BREIN, hosting provider LeaseWeb suddenly pulled the plug.
According to a LeaseWeb rep "torrents are illegal" and the company had no other option than to shut down the tracker.
This came as quite a surprise to the operator, since his service doesn't link to or host torrent files. In fact, Coppersurfer doesn't know what titles are tracked or where all the corresponding torrents are stored.
Hoping to resolve the matter the tracker operator reached out to BREIN, pointing out that he provided a content neutral service. However, the Hollywood-funded anti-piracy group disagreed.
One of the problems for BREIN is that The Pirate Bay uses Coppersurfer as a default tracker. This means that all torrents shared through the site are automatically tracked by the service.
"Your claim that a tracker can be compared to a neutral internet service provider is not correct. The Coppersurfer tracker is far from neutral. You are aware that your tracker is used for torrents of illegal websites like ThePiratebay," BREIN's Pieter Haringsma replied.
"There is no question about the fact that ThePirateBay is an illegal website, which is being blocked in numerous countries and, whose founders have been sentenced to jail. You know that your tracker is added automatically to all the torrents that are uploaded to that website," he added.
Interestingly, BREIN is willing to make a deal with the tracker owner if he agrees to blocklist infringing hashes. In addition, BREIN demands that the owner identifies himself claiming that all commercial services are required to so under the European e-commerce directive.
"That is why you have the obligation to check [The Pirate Bay] and blacklist all illegal titles of that site, because you know that your tracker is added automatically to all the torrents that are uploaded to that website," Haringsma wrote.
"Once you have stepped out of anonymity and have implemented measures to avoid illegal use of your tracker by blacklisting illegal torrents from ThePiratebay, BREIN is prepared to discuss the terms of a proper [takedown] procedure that Coppersurfer should put in place, including e.g. enforceable penalties," he added.
The Coppersurfer operator is surprised by the broad demands and has chosen not to comply.
If a standalone tracker should ban hashes, should browsers and torrent clients do the same? He also fails to see how a non-profit service that doesn't even require a website, can be seen as online commerce.
While LeaseWeb is no longer an option, the tracker operator hopes to put the service back online at another hosting company. Another option would be to donate it to an organization that's dedicated to protecting free speech digital rights.
"My plans now are to seek a new home. I'm searching for a cheap server with 100Mbps/unmetered connection," he informs TF.
"I could also give the tracker for free to any organization related to free speech and human progress," he adds.
TF contacted LeaseWeb for a clarification on the "torrents are illegal" but at the time of publication we hadn't heard back. The above example suggests, however, that hosting torrent related services in the Netherlands is getting more difficult.
Update: Leaseweb sent us the following comment.
Through our services companies, LeaseWeb provides Infrastructure-as-a-Service around the world. LeaseWeb Netherlands adheres to the Dutch Notice-and-Take-Down (NTD) procedure. When LeaseWeb Netherlands receives a complaint as part of this procedure, our Abuse Prevention department notifies the customer mentioned in the complaint, asking him to respond within a certain timeframe. If we receive no response, we will continue with the rest of the NTD procedure, which may result in the suspension of services.
On Friday 27 March, Brein sent a notification to LeaseWeb Netherland's Abuse Prevention department, thereby initiating the Dutch Notice-and-Takedown (NTD) procedure. LeaseWeb notified the customer in question, asking him to respond within 24 hours. As the notification was sent to the customer on a Friday afternoon, we decided to extend the reaction time until Monday 30 March. On that date, we had received no response. As a result, our services provided to that customer were suspended, at which point the domain http://tracker.coppersurfer.tk/ became unreachable.
Afterwards, the customer responded. With the customer's consent, we brought him in direct contact with Brein to resolve their differences. We now await the outcome of their discussion before proceeding further.