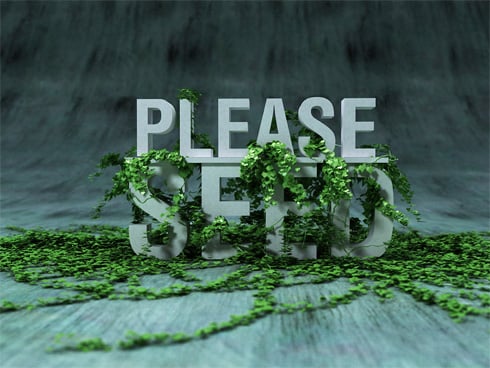 Over the past year in particular, anti-piracy group Rights Alliance has been applying maximum pressure to various players in the piracy ecosystem.
Through detailed investigations that are ultimately referred to local law enforcement, one of the group's main aims is to disrupt and ultimately disassemble the private torrent site scene in Denmark. With the shutdown of several major private trackers in recent months, Rights Alliance clearly has the momentum but that isn't to say that clearing-up operations aren't needed.
Last week news broke that six people had been arrested following criminal referrals by Rights Alliance relating to private torrent sites ShareUniversity, DanishBytes, and potentially others. An aspect of the operation last week will be of interest to private tracker users all over Europe and potentially even the United States.
Seedboxes Providers and Sellers Under Pressure
The revelation came from the Public Prosecutor for Special Economic and International Crime (SØIK) which indicated that one of the arrested men reportedly sold access to seedboxes, a BitTorrent-related term for specially-configured servers that allow people to share content remotely.
These servers were reportedly rented by BitTorrent users for use on one or more of the private trackers to share around 3,800 copyrighted works.
It's important to note that seedboxes aren't illegal per se but if they are used to share infringing content then there are implications for users and seedboxes providers alike, when certain conditions are met. The circumstances surrounding last week's arrests will become clearer in the coming weeks and months but in the meantime, some providers are already taking action.
Announcement from Seedbox.io and Walkerservers
In an announcement posted to its portal on November 6, 2021, seedbox provider Seedbox.io said that due to the recent raids in Denmark, it would no longer allow its customers to seed (share) content on three named private trackers.
"Due to recent events in Denmark on November 3rd we have decided to take our precautions and as a result we have blocked access to the below domains from our servers. The trackers in question are: https://superbits.org, https://danishbytes.org (And all subdomains/alternative domains) [and] https://cynicalgen.org. The sites have been blocked on the network level," the provider explained.
Walkerservers, which is operated by the same company as Seedbox.io, later confirmed that the same announcement is true for its business too.
Criminal Complaint Was Filed By Rights Alliance
Given that Rights Alliance is behind most if not all pressure in Denmark that can lead to this type of response, TorrentFreak asked the anti-piracy company what it knows about these announcements. As it turns out, it knows quite a lot.
"The Rights Alliance filed a criminal complaint against HNielsen Networks, the Danish company behind Seedbox.io and Walkerservers, in March this year for facilitating copyright infringements by providing seedbox servers pre-installed with software for torrenting and providing customer support for using their services on illegal torrent sites," explained Ditte Rie Agerskov, Head of Communications at Rights Alliance.
"Seedboxes greatly increase the efficiency of illegal torrent activity. This facilitation is similar in nature to the Filmspeler service that the European Court of Justice has looked at in its case law."
The Filmspeler case involved Dutch anti-piracy group BREIN and Netherlands-based Filmspeler.nl (Movie Player). The online store sold piracy-configured media players that came with pre-installed add-ons containing hyperlinks to websites from where copyrighted works such as movies, TV shows and live broadcasts were made available without copyright holders' permission.
Filmspeler lost that fight after the battle went all the way to the European Court of Justice. As a result, the case has been cited in many separate copyright infringement discussions since, sometimes with references to how those devices were marketed and the sellers' stated aim of allowing customers to access content for free.
Rights Alliance also highlights the existence of criminal precedents in Denmark stating contributory infringement related to "illegal infrastructure." These include the convictions of men who provided detailed instructions on how to use the piracy app 'Popcorn Time'.
HNielsen Networks Responds
Speaking with TorrentFreak, Kasper Nielsen of HNielsen Networks acknowledges that an investigation is underway but to comply with legal standards in Denmark, wouldn't comment on its status. However, he does confirm that he never received any approach from Rights Alliance over alleged wrongdoing. No abuse reports were sent to his hosting providers and, until recently, he had no idea what was going on.
He also insists that Rights Alliance's claim, that his company provided customers with support to use "illegal torrent sites", is wrong. Support is only given on how to use the platform his company provides.
"We do not provide that kind of support, in fact we have denied it to clients that have come seeking for it. We provide support for our platform – application-specific issues like programs not responding etc."
Nielsen also believes that comparing his business with that previously operated by Filmspeler (the case cited by Rights Alliance) is somewhat of a stretch.
"There's a pretty large difference between the two cases. Filmspeler provided a box that was preconfigured for piracy with addons leading to copyright-protected content but this is not the case on our end. We provide a clean (blank) installation with a set of applications that are in their default settings, there are no links to copyrighted content nor is there any content on the server when you purchase the service," he says.
"In essence here, I am being investigated as a hosting provider for what my users are using my services for. There's no encouragement to doing things illegally from our side, that would be up to the end-user and how they want to handle it."
In respect of responding to reports of abuse, copyright complaints included, HNielsen Networks says that all are responded to and, when required, content is removed from servers. In this case, however, none were sent by the opposing parties.
"Had the Rights Alliance sent in abuse notices for all the cases here then they would have been handled accordingly. There's a really firm, strict policy inhouse on how these are handled," Nielsen concludes.
Blocking Decision by Ultra.cc Was "A Smart Move"
Around the same time that WalkerServers and Seedbox.io announced they would block three torrent sites, another provider called Ultra.cc said it would take similar action. In this case, the provider said it would block four unnamed sites to protect its users.
"We would like to inform that we have taken the decision to block 4 websites from our servers. This decision came after the evaluation to protect our clients and their privacy. Our clients is our priority and sometimes we have to take the bold decisions in order to protect them and our business [sic]," the announcement reads.
"Please note that we received no court order or warning this is just a precautionary measure. We at Ultra.cc take privacy, security, and concerns surrounding them very seriously."
The blocking actions of all three seedbox providers have already been observed by Rights Alliance who say that, while they can't comment on the ongoing police investigation, they can confirm that users are reporting issues with connecting their seedboxes to several sites. In respect of Ultra.cc, they say that blocking was the correct course of action.
"As our actions during the past year have shown we are targeting all parts of the illegal market from operators to users and illegal infrastructure. So we look at Ultraseedbox's actions related to the blocking of illegal torrent sites as a smart move that others should follow," the anti-piracy group concludes.