The last time a torrent site attempted to buy some land, the plan miserably failed. Early 2007 The Pirate Bay launched its 'Buy Sealand" campaign. The plan was to raise enough money so they could buy the micronation of Sealand and offer "high-speed Internet access, no copyright laws and VIP accounts to The Pirate Bay."
Within a few weeks the campaign raised some $20,000 from potential citizens, but this wasn't enough. Sealand turned out not to be an option as it was prized at 750 million euros, which equals to nearly one billion US dollars. Other alternatives were considered but most islands lacked a proper Internet connection.
Now, three years later the Russian based torrent site Torrentreactor has reportedly bought some land of their own, without any help or funding from the outside. TorrentReactor founder Alex informed TorrentFreak about the peculiar move which puts the torrent site on the map in rural Russia.
The town of Gar, founded in 1958 by a religious group connected to the Russian Orthodox Church, was bought for 4.5 million rubles ($148,000 or 115,000Eur). Gar is located in the center of Russia and has only 214 inhabitants who make a living from selling home-grown vegetables in a nearby town.
The TorrentReactor Town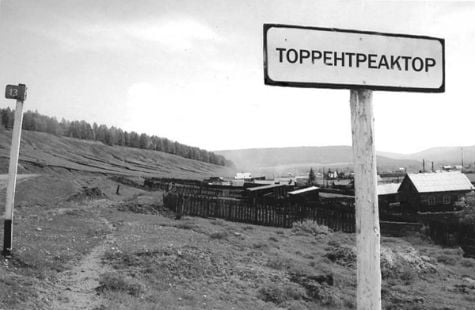 With the financial injection from TorrentReactor the people of Gar (now the people of TorrentReactor) will be able to get connected to the Internet. Right now, there are only three computers available in the entire town, and just one is connected to the Internet via a dial-up connection.
"Most of it will be split among villagers and the rest will be used to re-equip the local school, repair roads, purchase agricultural equipment and machinery. Also torrentreactor.net company decided to pay for broadband Internet connection in the settlement which will result in about 900,000 rubles ($30,000) because there are no networks nearby," TorrentReactor says.
Although some might see it as a vanity buy, or an overly expensive marketing campaign, the TorrentReactor team stresses that the humanitarian motive came first.
"We realize it's just a drop in the ocean comparing to the amount of money needed to help thousands of other villages. But we at least do something to support complete strangers. We are proud that we are able to do so and hope we will be proud of this in the future," the TorrentReactor team said.
According to TorrentReactor the local authorities were skeptical about the deal at first, but they went ahead with it after the right price was negotiated. TorrentFreak contacted the Tomsk authorities for a comment on the unusual deal, but thus far they are yet to respond.
Because we were unable to verify the deal from both ends, we have to inform our readers that TorrentReactor is known to carry out pranks and ludicrous actions. Earlier this year their partner site shipped condoms to the RIAA, MPAA and various other anti-piracy outfits, informing them that their bullying tactics are not appreciated.
Although the condom action was verified and legit, TorrentReactor's latest announcement has not yet been officially confirmed by Russian authorities. TorrentFreak readers who live in the area or have more information are encouraged to get in touch with us to provide additional details.
Update: Despite confusion, village still wants torrent site investment.
TorrentReactor on Google Maps