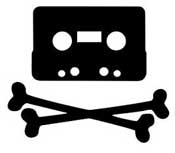 Some of you might have noticed that the Pirate Bay trackers were down for a couple of hours today. The reason for the downtime is not related to an anti-piracy organization this time, on the contrary. TPB has moved its servers to a new datacenter and added some extra servers to their already pretty impressive server lineup. The tracker currently runs on 12 servers, and 4 brand new ones will be added later today.
Adding new servers is not the only reason for the move of course. The new datacenter has better routers which handle their requirements better. It allows TPB to install better protection against DDoS attacks and nullrouting the spam-nets from anti-piracy organizations.
However, a complete overhaul of the current tracker system is needed to ensure the future effectiveness of the tracker and to ensure protection against spammers and fake torrents. According to the tracker design page, this new tracker will be capable of blocking and/or logging known p2p vandals such as MediaDefender, BayTSP, MediaSentry and EZ2net. The new tracker will ensure the privacy of its users and is designed to be as efficient as possible, meaning more peers with less bandwidth.
TiAMO, one of the developers of the new tracker system told TorrentFreak that they are still looking for skilled coders who want to join the Open Source project and help the BitTorrent community. If you think you are the guy, let him know. The current source code can be downloaded over here.