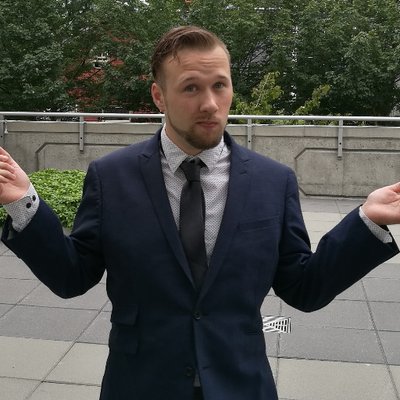 Most entities behind user-generated upload platforms know that lawsuits are always a possibility and accept them as a risk of doing business.
YouTube, for example, knows that it can be sued but since the company follows applicable law to the letter, it's not a straightforward prospect for opponents. It also has the deepest of deep pockets.
Then there's Travis McCrea, the former leader of the Pirate Party of Canada and the brains behind what is now becoming one of the world's most controversial eBook platforms, Ebook.bike.
Travis McCrea also understands he could be sued for his activities but informs TorrentFreak he is actually looking forward to the day. It seems clear; McRea is on a mission.
After launching a movie torrent site in 2011, the keen pilot is now in the eBook market. His site is simple and free to use but authors and publishers are furious that he appears to hold no licenses for the content on his platform. Not unlike YouTube, however, McCrea says he's DMCA compliant, so doesn't need any.
Earlier this week, McCrea appeared on BBC Radio's You and Yours show, facing off against Joanne Harris (MBE), the author of the award-winning novel Chocolat.
McCrea told the show that his website isn't based around the idea of copyright infringement but was actually designed "by authors, for authors" and is a group effort to share books. He also insisted that he isn't hiding behind the DMCA, stating that it's not a "cover my butt answer" and authors he knows are actually uploading content to his platform.
Joanne Harris, whose books also appeared on EBook.bike without permission, countered by saying she has never encountered any author who uploads content to McCrea's site.
"It is copyright theft, it's not sharing. Sharing is when an author decides to put their own book online for purposes of their own," she said.
"I've been involved in a three-day Twitter conversation with many, many hundreds of people who are very annoyed that their books are there. I haven't yet met one defending the site."
The conversation then moved to McCrea's claim that content is taken down quickly. Harris said her publisher doesn't believe the system is good enough and it had been trying to take down content "over several weeks", while insisting that McCrea hasn't been "consistent in taking things down."
McCrea disagreed and reiterated that the website isn't dedicated to copyright infringement, it's there to help authors. He also said that personal attacks on Twitter against his family mean that authors are unlikely to step forward to support him.
"My mother, my girlfriend – notably not my father – all had their public information shared on Twitter, doxxing the people who come to my aid. These are the people who are around me. So why would anyone willingly want to come up and defend me against these baseless attacks if this is what they're going to be met with?" McCrea complained.
Having listened to the show, TorrentFreak spoke with McCrea who told us that he wasn't happy with the final broadcast.
"I didn't hear the final interview, I didn't like the way the interview went. There were technical issues and all my questions were worded with a bias," he said.
"I get that I'm going to have an uphill battle but at least from the sound booth the interview sounded like a hit piece."
That being said, an uphill battle appears to be exactly what McCrea is gunning for.
"My statement remains what it always was. I want someone to sue me. I want to win that case and then have legal precedent which should let me start finding ad partners, not having to deal with as much BS," he told TF.
Wanting to be sued is usually at the bottom of most people's bucket list, but McCrea is clearly no ordinary player. He told us that living Canada means that he's not compelled to follow the terms of the DMCA but does so out of choice. For those still unhappy, he's throwing down the gauntlet.
"While we stay committed to following all US copyright laws and ensuring we maintain our DMCA compliance, I would like to reiterate that I am a Canadian and my focus is on upholding the laws of my country. It just has always been that the DMCA provides the best framework for how to handle copyright complaints," he said.
"I use the DMCA because it offers the best framework, not because I feel I'm obligated to. If they feel I'm liable, come sue me."
While McCrea is certainly taking a tough stance, in a follow up he told us that he's also developing policies and tools to help both authors and users to better understand their rights while using his website.
"I'm also working on a copyright tool that can be built into ebooks like a robots.txt file which allow authors to specify what platforms their book can be uploaded to. Ebook Bike will search for that file and honor it if it exists," he concludes.
Whether publishers will now take McCrea up on his offer to battle this out in court will remain to be seen. Public standoffs like this are very rare indeed, particularly when legal precedents are there for the taking.
It's unclear whether the former Pirate Party leader has the resources to take on a giant like Harper Collins, for example, but his confidence suggests he may have a plan. We'll have to wait to find out the details.
The full BBC show, You and Yours, can be heard here, (skip to 30m40s)