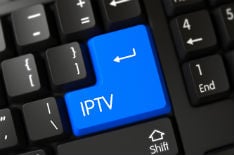 After first targeting torrent and regular streaming platforms with blocking injunctions, last year Village Roadshow and studios including Disney, Universal, Warner Bros, Twentieth Century Fox, and Paramount began looking at a new threat.
The action targeted HDSubs+, a reasonably popular IPTV service that provides hundreds of otherwise premium live channels, movies, and sports for a relatively small monthly fee. The application was filed during October 2017 and targeted Australia's largest ISPs.
In parallel, Hong Kong-based broadcaster Television Broadcasts Limited (TVB) launched a similar action, demanding that the same ISPs (including Telstra, Optus, TPG, and Vocus, plus subsidiaries) block several 'pirate' IPTV services, named in court as A1, BlueTV, EVPAD, FunTV, MoonBox, Unblock, and hTV5.
Due to the similarity of the cases, both applications were heard in Federal Court in Sydney on Friday. Neither case is as straightforward as blocking a torrent or basic streaming portal, so both applicants are having to deal with additional complexities.
The TVB case is of particular interest. Up to a couple of dozen URLs maintain the services, which are used to provide the content, an EPG (electronic program guide), updates and sundry other features. While most of these appear to fit the description of an "online location" designed to assist copyright infringement, where the Android-based software for the IPTV services is hosted provides an interesting dilemma.
ComputerWorld reports that the apps – which offer live broadcasts, video-on-demand, and catch-up TV – are hosted on as-yet-unnamed sites which are functionally similar to Google Play or Apple's App Store. They're repositories of applications that also carry non-infringing apps, such as those for Netflix and YouTube.
Nevertheless, despite clear knowledge of this dual use, TVB wants to have these app marketplaces blocked by Australian ISPs, which would not only render the illicit apps inaccessible to the public but all of the non-infringing ones too. Part of its argument that this action would be reasonable appears to be that legal apps – such as Netflix's for example – can also be freely accessed elsewhere.
It will be up to Justice Nicholas to decide whether the "primary purpose" of these marketplaces is to infringe or facilitate the infringement of TVB's copyrights. However, TVB also appears to have another problem which is directly connected to the copyright status in Australia of its China-focused live programming.
Justice Nicholas questioned whether watching a stream in Australia of TVB's live Chinese broadcasts would amount to copyright infringement because no copy of that content is being made.
"If most of what is occurring here is a reproduction of broadcasts that are not protected by copyright, then the primary purpose is not to facilitate copyright infringement," Justice Nicholas said.
One of the problems appears to be that China is not a party to the 1961 Rome Convention for the Protection of Performers, Producers of Phonograms and Broadcasting Organisations. However, TVB is arguing that it should still receive protection because it airs pre-recorded content and the live broadcasts are also archived for re-transmission via catch-up services.
The question over whether unchoreographed live broadcasts receive protection has been raised in other regions but in most cases, a workaround has been found. The presence of broadcaster logos on screen (which receive copyright protection) is a factor and it's been reported that broadcasters are able to record the 'live' action and transmit a copy just a couple of seconds later, thereby broadcasting an already-copyrighted work.
While TVB attempts to overcome its issues, Village Roadshow is facing some of its own in its efforts to take down HDSubs+.
It appears that at least partly in response to the Roadshow legal action, the service has undergone some modifications, including a change of brand to 'Press Play Extra'. As reported by ZDNet, there have been structural changes too, which means that Roadshow can no longer "see under the hood".
According to Justice Nicholas, there is no evidence that the latest version of the app infringes copyright but according to counsel for Village Roadshow, the new app is merely transitional and preparing for a possible future change.
"We submit the difference to be drawn is reactive to my clients serving on the operators a notice," counsel for Roadshow argued, with an expert describing the new app as "almost like a placeholder."
In short, Roadshow still wants all of the target domains in its original application blocked because the company believes there's a good chance they'll be reactivated in the future.
None of the ISPs involved in either case turned up to the hearings on Friday, which removes one layer of complexity in what appears thus far to be less than straightforward cases.