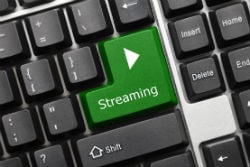 Pirate streaming services remain widely appealing to a broad audience. At a fraction of the cost of regular subscriptions, they open the door to all sorts of entertainment.
This practice is a thorn in the side of rights holders, who are increasingly cracking down on this business. In the UK, anti-piracy group FACT has been leading the charge.
The group's referrals have resulted in several successful convictions, which often include prison sentences. This morning, Steven Underwood, another FACT target, faced justice before the Truro Magistrates Court.
FACT suspected the man of selling pirate subscriptions and in January, the Police Regional Organised Crime Unit entered his home with a search warrant. They seized his phone and laptop, among other things, which later confirmed his involvement.
A follow-up investigation revealed that Underwood sold roughly £400,000 worth of subscriptions. That's a substantial amount, but the yearly profits are likely much lower. The service may have been running for years already and the man likely had to pay a supplier as well.
The subscriptions provided access to a wide variety of content, including that of  Sky, BT, and the Premier League.
While these types of cases can be drawn out, the seller admitted both copyright and fraud charges, FACT informs TorrentFreak. Following this guilty plea, the court's main decision is to determine the appropriate conviction.
As is common with these announcements, details are scarce. The name of the streaming service or what it offered exactly is unknown. FACT CEO Kieron Sharp is, however, using the opportunity to warn other vendors.
"We are constantly working to remove sellers of illegal streaming subscriptions from the market and bring them to justice. The message is clear – if you are tempted to sell access to content that is not licensed or owned by you, you risk facing a criminal conviction," Sharp says.
The sentencing of Underwood is scheduled to take place next month. He faces a maximum prison sentence of up to two years for the copyright offense, and ten years for fraud.
That said, history has shown that actual sentences depend on a variety of factors which can vary quite a bit.
This summer, FACT boasted that the mastermind behind the Dreambox service was sentenced to seven years and four months of jail time. A few weeks later, however, a seller of pirate streaming devices was handed a sentence of 300 hours unpaid community service.