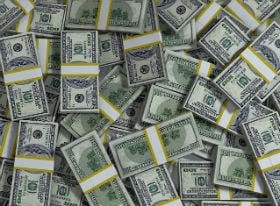 ABS-CBN, the largest media and entertainment company in the Philippines, has scored yet another legal victory in the United States.
This week, a Florida district court issued a default judgment against 27 defendants who operate websites that offer links to copyright-infringing streams of ABS-CBN content.
The lawsuit, filed last December, targets more than three dozen domain names, including dramaofw.ch, vidco.su, pinoyflixtv.com, pinoytvlovershd.com, and tambayand.com.
The domains are connected to streaming portals that specialize in Philippine content. These sites attract visitors from all over the world, including the United States, where they target people of Philippine origin.
"Defendants' websites operating under the Subject Domain Names are classic examples of pirate operations, having no regard whatsoever for the rights of ABS-CBN and willfully infringing ABS-CBN's intellectual property," the company wrote in its original complaint.
Despite facing hefty damages, none of the site operators turned up in court. This prompted ABS-CBN to file for a default judgment which was granted by US District Judge William Dimitrouleas this week.
In his verdict, the Judge orders the 27 defendants to each pay $1 million in damages, for willfully violating ABS-CBN's trademark. In addition, four of the defendants received an additional $30,000 in copyright infringement damages on top, as requested.
ABS-CBN's most recent win follows a pattern of similar verdicts in recent years. With these lawsuits, the company has managed to score dozens of millions in damages from a wide variety of streaming sites with relative ease.
While this sounds like a success story, it is unknown whether the Philippine media company has managed to recoup any damages from the defendants, who are generally not known by name.
In order to get at least some money from the defendants, ABS-CBN also obtained an injunction against the advertisers of the pirate sites. These services, including Google Adsense, RevenueHits, and Popads, will have to hand over the outstanding revenue of these sites to the media giant within a week.
The permanent injunction further requires the domain name registrars and registries of the sites to transfer the domain names to ABS-CBN.
At the time of writing, many of the domain names, including the .net and .com ones, redirect to a "serving notice" page with the case details. Websites with the former Sovjet Union's .SU extension, remain accessible for now.
Whether the $1 million in damages and the injunction will deter all defendants from continuing remains to be seen.
Some of the names of the websites in this lawsuit are similar to ones ABS-CBN targeted previously. If the operators remain unknown, they may simply continue their business with a new domain.
—
A copy of the default judgment is available here (pdf). A list of all the affected domain names, with the associated defendant number, is available below.
1 cinesilip.su
1 pariwikitv.su
1 pinoyhd.su
2 dilsediltakdrama.net
3 dramaofw.su
3 dramaofw.ch
4 filikulamo.tk
5 filipinoshows.su
5 filipinotvshows.su
5 ofwpinoytambayan.su
6 fullpinoymovies.net
7 lambingansu.net
8 pariwiki.su
8 vidco.su
9 pinoy1tvhd.su
10 pinoyako.co
11 pinoychannelflix.su
12 pinoychannelofw.su
13 pinoyflixtv.com
14 pinoylambingan.info
15 pinoymovies.site
16 pinoytambayanchannel.com
17 pinoytambayanlambingans.com
18 pinoytambayanlive.su
18 cinesilipsu.net
19 pinoytvb.com
20 pinoytvlovershd.com
21 pinoytvplus.com
22 pinoytvreplay.su
23 pinoytvreplays.co
24 sunjerhd.com
25 tambayand.com
25 lqnabc.info
25 tambayane.com
26 telebesyon.com
27 yztv.online
27 yztv.pw