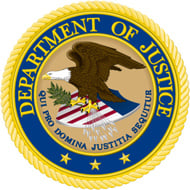 From its relatively basic and humble roots back in the 1990s, Internet-based distribution of copyright-infringing content underwent a renaissance at the turn of the century.
Peer-to-peer technologies, including the now omnipresent BitTorrent protocol, brought file-sharing to the masses and with it a huge problem for the content industries.
Twenty years on – a lifetime in technology – BitTorrent still attracts hundreds of millions of users but the immediacy of streaming, including movies, TV series, live TV and sports, is now considered one of the greatest threats facing copyright holders and distribution platforms.
This week, in remarks made at the Thirteenth Law Enforcement and Industry Meeting on Intellectual Property Enforcement in Washington, DC, the Department of Justice weighed in on these dramatic changes in the piracy landscape over the past decade.
"Copyright pirates have moved from peddling individual copies of movies, music, and software on street corners or offering individual downloads online, to operating technologically advanced, multi-national streaming services that generate millions of dollars in illicit profits," said Assistant Attorney General Brian A. Benczkowski.
While online streaming of pirated content is nothing new, in more recent years there has been a noticeable shift in the professionalism of those providing and distributing content, with highly organized unlicensed IPTV providers and 'pirate' CDN operations presenting new challenges to entertainment companies and law enforcement alike.
Piracy-enabled set-top boxes, which in many cases draw their content from the type of services referenced by Benczkowski, remain high on the agenda. The Assistant Attorney General also referenced the recent charges against eight Las Vegas residents who allegedly ran two of the largest platforms in the country.
"One of the services – known as Jetflicks – allegedly obtained infringing television programs by using sophisticated computer scripts to scour pirate websites around the world and collect the television shows," Benczkowski said.
"It then made the programming available for paying Jetflicks subscribers to stream and download, often just one day after the original episodes aired. The scheme, as charged, resulted in the loss of millions of dollars by television program and motion picture copyright owners."
This leveraging of technology to provide content quickly and at scale is a concern for the USDOJ, which indicates it will continue to pursue "high-impact cases" to deter IP crime. However, Benczkowski noted that changes to the law or creative legal strategies may be required to reel in the more elusive offenders.
"Existing laws do not always address the conduct that IP criminals are engaging in today. Or, put differently, smart criminals may seek to avoid serious repercussions by developing new technologies or security measures to skirt legal authorities," he said.
"We need to be creative and cooperative in thinking about possible solutions, whether through looking at additional charging strategies, or considering legislative amendments."
What those strategies might be is open to question but Benczkowski believes law enforcement will "never" be in a position to solve the IP crime problem through prosecution alone.
Nevertheless, through cooperation and the enhancement of relationships with overseas law enforcement entities to target the "worst actors", he believes that it's possible to significantly reduce the profits available to those engaged in criminal copyright infringement.