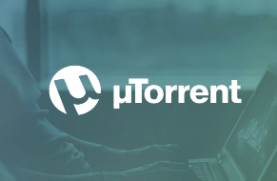 The BitTorrent ecosystem has changed dramatically over the past decade.
Popular sites such as KickassTorrents. Torrentz.eu, and ExtraTorrent are no more, and the original YTS and EZTV groups have been long disappeared as well.
While sites have come and gone, there's still one torrent client that the public at large prefers. When we last looked at the market share of BitTorrent clients, more than ten years ago now, uTorrent was already firmly in the lead. Today, this is no different.
With help from iknowwhatyoudownload we looked at over 25 million logged BitTorrent connections on a single day last week. This reveals that more than two-thirds (68.6%) of these were using uTorrent's desktop version.
The vast majority of these users were updated to the most recent 3.5.5 release, but dozens of older versions are in use as well. Although no longer officially supported, there are also hundreds of thousands of people who still use uTorrent for Mac.
The most popular Mac client, however, appears to be Transmission. This is a notable change compared to a decade ago when its market share was much lower. Although Transmission also has a beta Windows release, that userbase is believed to be relatively small.
Below is an overview of all software with at least 0.1% market share* which translates to roughly 25,000 logged connections.
The table shows more good news for uTorrent's parent company BitTorrent Inc., as the Mainline BitTorrent client takes second place with 6.6%. This client has a different name but is developed by the same company. It's also pretty much identical to uTorrent in terms of code and features.
Aside from the sheer dominance of uTorrent, the appearance of Libtorrent also stands out. Although very popular, this is not a torrent client but a library that is used by a wide variety of torrent applications.
The most-used Libtorrent version is 1.2.2.0. Some follow up research revealed that this is used by the latest version of uTorrent Web. Instead of its own 'client ID,' the latest web version of uTorrent, which is being pushed as the main option now, identifies as Libtorrent. This means that uTorrent's market share is even higher than the reported 69%.
Other surprising entries in the list of most-used clients are Zona and MediaGet. Both applications offer downloading and streaming functionality with an easy-to-use interface. While they are available in English, their userbases are mainly from Russia.
The list is further completed by qBitTorrent, Deluge, Free Download Manager (FDM), and BiglyBT. The latter is operated by former developers of Vuze, which was the second most-used torrent client ten years ago, but is no longer actively developed.
Other clients that were found in our sample but didn't make the 0.1% cut are Tribler, Frostwire, Tixati, tTorrent, aTorrent, and PicoTorrent. These may still have thousands of active users on any given day, but their use pales in comparison to the top clients.
That is also true for Popcorn Time, which generated quite a bit of press attention over the years. None of the Popcorn Time forks, which identity as 'webtorrent,' were anywhere close to the top of the list.
The Popcorn Time observation also highlights an important caveat. The data presented here represents clients from users who are actively sharing files. If a client, such as Popcorn Time, stops seeding after a movie is done, it will no longer be logged in the following days. As such, clients used by people who continue to seed files may be somewhat overrepresented.
We are planning to repeat these and similar analyses more frequently in the future, so we can spot more trends. However, it's quite clear that uTorrent is not going to give up its top spot anytime soon.
—
*BitTorrent clients are identified through the 'client ID' which is publicly broadcasted to trackers and over DHT. The totals reported here are based on a sample of the client IDs with at least 10,000 connections. After that, different versions of the same client were added up.