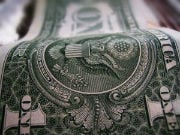 For more than a decade, copyright holders around the world have pushed Internet service providers to block 'pirate' sites.
While users in the United States are yet to experience any blocking on copyright grounds, elsewhere – particularly in Europe – the site blocking phenomenon is in full swing.
Indeed, according to a recent overview by the Motion Picture Association, almost 4,000 websites are blocked by ISPs across 31 countries. The number of domains blocked is more than double that amount, in excess of 8,000 worldwide.
While the action is seen as effective at preventing direct access to sites, plenty of workarounds exist. Alternative 'pirate' domains regularly appear, along with mirrors, clones and the rising use of Tor and, of course, VPNs.
Interestingly, however, we received correspondence from the operator of a major 'pirate' site this week that indicated that VPN-based traffic is undesirable because it is considered almost worthless by advertising networks.
"Pirate sites need money to operate," he explained. "Having more VPN users accessing the site doesn't equal more money."
According to the operator, ad agencies frown upon such traffic. Instead, they prefer traffic that is easily categorized into geographic regions, with some countries' traffic being considered more valuable than others.
Users visiting sites from places such as the US, UK, Canada, Japan, New Zealand, and Australia, are considered more valuable than those visiting from India and China, for example.
The site operator says that advertisers pay for his traffic on a geographic basis. An example list of geocodes published by Maxmind shows a sample, with the United States listed as 'US', United Kingdom as 'GB', and Canada as 'CA'. However, at the top of the list is A1, which stands for Anonymous Proxy.
"Advertisers pay per [geocode] and do campaigns per [geocode]. VPNs are marked with GEO A1 which is outside the scope of those tiers thus no one gets paid for those," he explained.
Another site operator working in a similar niche told us that in his experience, payment for VPN traffic is patchy. However, he agreed with the overall sentiment.
"It all depends on the network to be honest. I have worked with a few networks before that don't even show a popup if you're using a VPN," he explained.
Of course, the A1 code isn't just limited to VPNs. TOR also comes under that category and that traffic is frowned up too.
"No ad agency pays for TOR traffic," we were told. "There are special flags for TOR , anonymous proxies, VPN, dedicated servers, VPS servers. It's really easy to monitor those networks and changes to them. Everything is public anyway."
IP2Location sells access to a database for $799 which claims to be able to detect VPNs, proxies, and bots. It also offers a demo, which allows the user to enter an IP address and discover whether it falls into the above categories. We tested it with a diverse range of VPN servers and the tool identified the VPN every single time.
So while visitors may be able to unblock 'pirate' sites with VPNs, TOR, and similar tools, it's clear that many advertisers aren't partial to this kind of traffic. There are other more creative ways to monetize these visitors through various schemes but for the large site in question, they're more of a burden.
"More visits, more server load for 0$," he concluded.