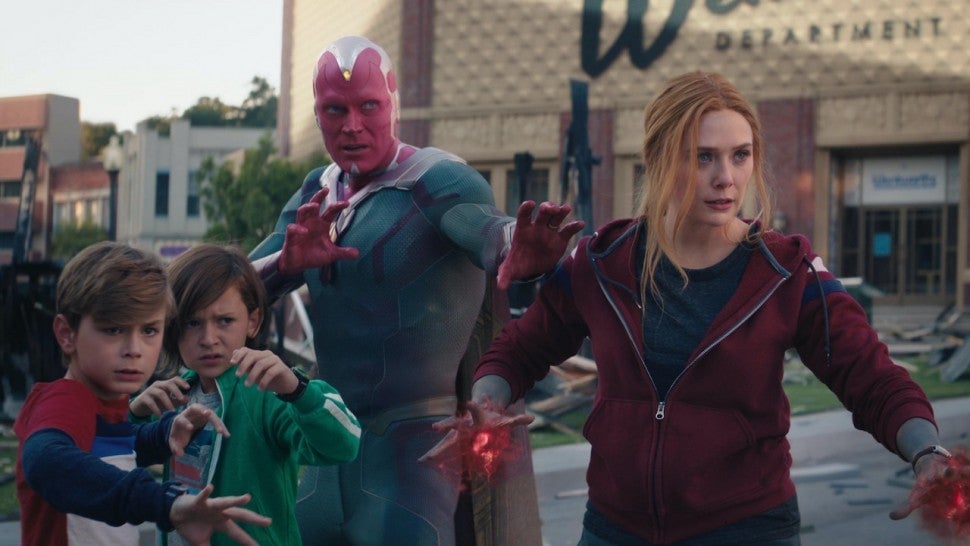 At the end of every year, we take a look at the most-downloaded TV episodes among torrenting pirates.
For several years in a row the list was headed by Game of Thrones but that reign came to an end last year after the series ended.
This changing of the guard coincided with the launch of several Disney+ exclusives, which do particularly well among the pirating public. Last year 'The Mandalorian' was the most pirated TV series and in 2021 another Disney title tops the list.
'Wandavision' seamlessly took over the top spot in a list that is dominated by Marvel series. The series was a hit on Disney+ and on pirate sites, with each episode being downloaded millions of times.
The competition for the top spot was fierce with four titles clearly standing out among the rest. Disney's "Loki" eventually settled for second place, one spot higher than Netflix's "The Witcher."
'The Falcon and the Winter Soldier' settled for the fourth spot but wasn't too far off in popularity compared to the top three.
What stands out most is that all Disney+ series of Marvel's "Phase Four" are listed in the top 10. In addition to the titles already mentioned, also included is 'Hawkeye' in fifth spot and 'What If…?' in sixth.
With the current streaming landscape being so fragmented, it appears that many people prefer to pirate instead of paying for 'another' subscription. That definitely applies to Marvel fans.
Update: Our calculations are based on single episodes which means that season packs are underrepresented which disadvantages series that are released in one go. Based on rough calculations, Netflix's Casa de Papel could taken the 5th spot. Squid Game would have made it into the top 10 as well. We will do our best to reflect this correctly in future lists.
It's worth noting that BitTorrent traffic only makes up a small portion of the piracy landscape. Most people use streaming sites and services nowadays, which generally do not report viewing stats.
—
Below we have compiled a list of the most torrented TV shows worldwide and released in 2021 (single episode). The ranking is estimated based on sample data from several sources, including I Know and statistics reported by public BitTorrent trackers.