Internet porn is big – extremely big – and one of the reasons often cited for the rapid growth of the Internet. Every second there is an average of 28,258 Internet users watching porn online, together accounting for an estimated 35% of Internet downloads.
Over the past few years, porn industry claims that its very existence has become threatened by piracy have only increased. In addition to the hundreds of torrent sites offering content for no charge, a new type of site has emerged offering a staggering and immediately accessible range of content, at an entry price of absolutely free.
Due to their similarity with YouTube, these sites are known as 'tube' sites. They operate in much the same way as YouTube, with content being uploaded by their users for viewing by others.
The space is dominated by giants including YouPorn and Pornhub, sites which have been heavily criticized due to the endless quantities of unauthorized content they host. But in the ever-evolving adult industry, things are not what they seem.
Tube giant takeover
'Mindgeek' may not sound familiar to everyone, but this is the new name for one of the biggest companies in the adult industry.
Formerly known as Manwin, Mindgeek is a huge company that has scooped up some of the biggest tube sites in the world including YouPorn, Pornhub, Tube8, XTube, RedTube, ExtremeTube and SpankWire to name a few. All in all, Mindgeek is reported to be one of the top three consumers of bandwidth in the world.
While Mindgeek sites act within the law by operating an efficient DMCA process that removes user-uploaded content at the request of copyright holders, many adult producers and performers feel that the sites are hitting their bottom line. But while that might be true for some, for others a much more complex situation is emerging.
A report this week from ABC showed the news outlet attempting to solicit comments from adult industry performers. However, when the topic turned to piracy on tube sites, suddenly they didn't want to talk.
"I can't talk about THAT part," said one actress walking away from the camera. "I really don't want to say anything because I don't want them to ban me."
"Them" in this context is Mindgeek, the operator of the tube sites offering unauthorized copies of porn movies uploaded by their users. So why are these actresses scared to talk about Mindgeek and what possible control could it have over them?
Spending tube money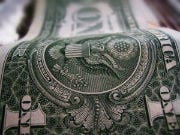 After making huge quantities of cash via its tube sites, Manwin/Mindgeek bought up several top studios including Brazzers, Digital Playground, Mofos, MyDirtyHobby and Twistys. The company also sucked up the Reality Kings brand and became an online partner of Playboy. This means that some of the performers complaining about piracy on tube sites are actually being paid by the company running them.
"Some people have asked me why i'm being a hypocrite and working for [Mindgeek companies]," one actress told ABC. "As a performer, boycotting these companies is not going to take any time, money or anything away from them because if I say no there are another hundred blondes who are willing to do it."
Providing yet another twist, the report also shows adult actress and outspoken piracy critic Tasha Reign arranging to have one of her illegally uploaded videos taken down from Mindgeek-owned PornHub.
Reign then admits that she too works for Mindgeek.
"It's like we're stuck between a rock and a hard place in a way, because if I want to shoot content then I kinda have to shoot for [Mindgeek] because that's the company that books me because they own…almost…everything," Reign says.
In the meantime, it's reported that a new porn video is made in the United States every 39 minutes. How many will be produced by Mindgeek companies or distributed via their tube sites remains to be seen, but in any event the company could be making money at one end, the other, or intriguingly – both ends at once.

ABC US News | ABC Business News