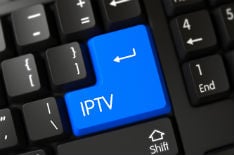 Reports of legal action and law enforcement activities against IPTV services and providers are a regular occurrence but news coming out of Italy this morning is particularly interesting.
According to the Guardia di Finanza (GdF), a law enforcement agency under the authority of the Minister of Economy and Finance, a huge operation is underway to target and dismantle the software service known as Xtream Codes.
What makes the case unusual is that Xtream Codes isn't an IPTV provider as such. Usually operating from Xtream-codes.com, the company behind the software/system offers a comprehensive package that allows people to manage their own IPTV reselling service and its customers.
The system is subscription-based, starting at around 15 euros per month and running to 59 euros per month for the powerful "all-in-one" solution.
The Guardia di Finanza say that 100 officers from its Special Unit for the Protection of Privacy and Technological Fraud (NSPFT) are taking part in the operation to take Xtream Codes down.
Early reports suggest that the system has been "seized", allegedly preventing 700,000 users from accessing the platform. Xtream Codes itself recently reported having more than 5,000 clients servicing in excess of 50,000,000 end clients.
The Italian police unit is describing Xtream Codes as an international criminal group that's being targeted not only in Italy but with simultaneous searches in the Netherlands, France, Germany, Greece and Bulgaria.
Xtream Codes is registered as a company in Bulgaria, has a local VAT number, and lists an address in Petrich for its offices. According to its now-disappeared website, it was founded by two students. Police say that 25 "managers" have been identified but there's no specific mention of any arrests.
Disruption is already being reported by some IPTV sellers utilizing the Xtream Codes system. Authorities in Italy are set to provide more information on the operation this morning so we'll update this article as more news comes in.
Update1: A video made available by the GdF in respect of the above-detailed operation is embedded below. It is likely to cause confusion due to the depiction of what appears to be a 'pirate' IPTV provider being taken down. (see additional update below video)
Update2: According to an announcement by EU agency Eurojust, the operation is broader than the targeting of Xtream Codes alone.
"A multi-country action day coordinated by Eurojust in The Hague led to the dismantling of an international criminal network committing massive fraud with pay-TV, which shows organized crime expanding its illegal activities to large-scale violations of audiovisual copyright," the statement reads.
"The damage caused by the criminal gang amounts to approximately €6.5 million, jeopardizing the existence of many legal providers of pay-TV on the market. More than 200 servers were taken offline in Germany, France and the Netherlands, and over 150 PayPal accounts of the criminals were blocked."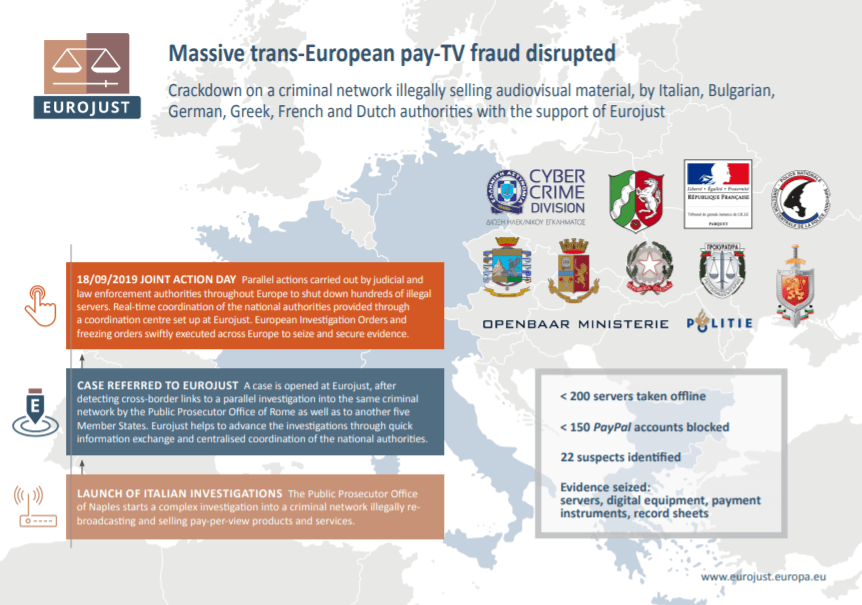 Update3: Zougla.gr has obtained a chart with details of the people and infrastructure targeted