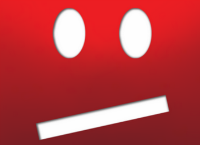 While in previous years people were simply grateful to have somewhere to host their own vides, these days a growing number of YouTube users rely on the site to generate extra cash.
Earning money with YouTube is now easier than ever, with some 'YouTubers' even making enough to invest in a mansion.
For others, however, the environment created by the Google-owned video platform is far from perfect, with complaints over the company's Content ID anti-piracy system regularly making the news. Now YouTuber Benjamin Ligeri is adding his name to the disgruntled list.
In a lawsuit filed at the US District Court for the District of Rhode Island which lists Google, Viacom, Lionsgate and another YouTuber as defendants, Ligeri bemoans a restrictive YouTube user contract and a system that unfairly handles copyright complaints.
Ligeri says that he has uploaded content to YouTube under the name BetterStream for purposes including "criticism, comment, news reporting, teaching, scholarship, and/or research," but never in breach of copyright. Nevertheless, he claims to have fallen foul of YouTube's automated anti-piracy systems.
One complaint details a video uploaded by Ligeri which he says was a parody of the film The Girl With the Dragon Tattoo. It was present on YouTube for a year before a complaint was filed against it by a YouTube user called Egeda Pirateria.
"Defendant Pirateria is not the rightful owner of the rights to The Girl With the Dragon Tattoo, nor did the Plaintiff's critique of it amount to copying or distribution of the movie," Ligeri writes.
However, much to his disappointment, YouTube issued a copyright "strike" against Ligeri's account and refused to remove the warning, even on appeal.
"YouTube, although Defendants Pirateria or Lion's Gate lacked any legal claim
to any copyright to The Girl With the Dragon Tattoo, denied the Plaintiff's appeal pertaining to his account's copyright strike," the complaint reads.
Ligeri says Viacom also got in on the action, filing a complaint against his "critique" of the 2014 remake of Teenage Mutant Ninja Turtles.
"A claim was made with YouTube on behalf of Defendant Viacom. Defendant Viacom does not have a legal or valid copyright to TMNT. Defendant YouTube allowed Viacom the option to mute, disable or monetize the Plaintiff's Fair Use content," Ligeri adds.
Although the fair use argument could be up for debate, in 2009 Nickelodeon acquired the global rights to the Teenage Mutant Ninja Turtles brand. Nickelodeon's parent company is Viacom-owned Paramount Pictures.
"Content ID is an opaque and proprietary system where the accuser can serve as the judge, jury and executioner," Ligeri continues.
"Content ID allows individuals, including Defendants other than Google, to steal ad revenue from YouTube video creators en masse, with some companies claiming content they don't own deliberately or not. The inability to understand context and parody regularly leads to fair use videos getting blocked, muted or monetized."
Noting that YouTube exercises absolute power through its take-it-or-leave-it user agreement, Ligeri says the agreement and Content ID combined result in non-compliance with the Digital Millennium Copyright Act.
"Normally, under DMCA, there would be a process where the reported content
would be removed for 10-14 days so any dispute could be resolved by way of notice and counter-notice," Ligeri writes.
"Content ID and YouTube's adhesion contract are not compliant with DMCA
because, at a minimum, the software's algorithm fails [to] recognize when content may or may not be violating copyright."
Ligeri says that rather than acting as a neutral party, YouTube favors larger copyright holders using Content ID over smaller creators who do not.
"This software and YouTube's terms of use circumvent DMCA by creating a
private arbitration mechanism. Further, a party claiming copyright infringement has no burden of proof under this private arbitration mechanism," he notes.
In conclusion, Ligeri is demanding an injunction which compels Google/YouTube to restore the content taken down via the allegedly bogus complaints and "otherwise comply with the DMCA."
Ligeri also seeks declaratory judgments that he did not infringe the copyrights of the defendants and that YouTube's terms of use are void on several counts, including that they ignore or fail to comply with the DMCA.
A claim for nominal damages of $10,000, 'special' damages of $1,000,000 plus unspecified punitive damages and costs conclude the filing.
This is not the first time Ligeri has personally targeted YouTube. In 2008 he unsuccessfully sued the company in an effort to obtain a 1/500th share in the revenue generated by the video site.
The self-styled "#1 Most Viewed YouTube Icon" also appears to enjoy representing himself. In addition to the current case his Linkedin profile describes him as a "human rights activist private litigator" with previous experience working in a public defender's office for the criminally insane.