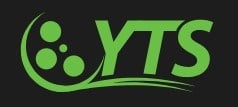 Traditionally, when copyright holders go after pirate sites their main mission is to shut them down permanently.
This strategy has resulted in the demise of thousands of websites over the past decade or so.
In some cases these shutdowns are easy, only requiring a cease and desist order to be delivered to the owner's home address. However, there are also prolonged legal battles, such as the one against isoHunt.
In Hawaii, a group of movie companies, tied to films such as 'Hitman's Bodyguard,' 'Hunter Killer' and 'Mechanic Resurrection,' has taken a different path. They sued the operator of the popular torrent site YTS.mx last year but are allowing the site to stay online, under certain conditions.
The tactic previously became public when attorney Kerry Culpepper struck a deal between YTS and other movie companies. This allowed YTS to stay online as long as it paid damages and made sure that their films were not listed at the torrent site.
Now, a group of seven related movie companies has agreed to a similar deal. In a consent judgment, signed at the Hawaii federal court a few days ago, the torrent site operators agreed to pay $150,000 to each company, which amounts to a total of $1,050,000 in damages.
The consent judgment lists a person named Senthil Vijay Segaran and the company Techmodo as the YTS operators. In addition to paying over $1 million in piracy damages, they also agreed to remove the torrents of the movie companies, and prevent these from being reuploaded.
While a monetary settlement is not unprecedented, it is worth mentioning that YTS is being allowed to continue to operate as usual. Aside from removing torrents that point to the seven movies, nothing appears to have changed. YTS still lists hundreds of other pirated movies.
This pragmatic stance is understandable. However, it does seem odd, especially considering the recent anti-piracy push from Millenium Media co-president Jonathan Yunger, who urged US Congress towards more stringent anti-piracy legislation.
"Piracy is an existential threat to our business and the livelihoods of all the individual creatives who work so hard to bring entertainment to audiences," Yunger told Congress last month.
This is worth mentioning since Yunger's company produced many of the movies that are at the base of this lawsuit. In fact, most of the companies that signed a deal with YTS are affiliates of Millenium Media.
TorrentFreak spoke to attorney Kerry Culpepper, who informed us that his goal is to represent his clients, not the major studios.
"I don't represent the larger studios, so I have no authority to make any demands on their behalf to a website. If the piracy website removes my clients' movies, agrees to adopt filters to keep them from popping back up and agrees to pay damages I consider it a victory."
"If those larger studios want me to make a demand on their behalf, they need to hire me," Culpepper adds.
YTS.mx today
We also do know that these consent judgments are not the end of the story. At least not for YTS users.
After the first deal was announced a few months ago, the movie companies started filing lawsuits against YTS users. This included some who were using a VPN. The associated complaints further included information that appeared to have come directly from the torrent site's database.
So, it's possible that the rightsholders received more from YTS than money alone. Details from the user database perhaps? That would be in line with earlier enforcement efforts, where the film companies obtained user information from the operator of the piracy app CotoMovies.
TorrentFreak spoke to the attorney of the movie companies this week who confirmed that YTS users are indeed at risk. However, in recent weeks, no new lawsuits have been filed as far as we can see.
We will keep a close eye on these and other cases to see if more details emerge.
In addition to the proposed consent judgment against YTS, the seven movie companies also agreed to a similar deal with the operator of YIFYmovies.is. This torrent site was considerably smaller and shut down months ago, however, the operator also agreed to pay $1,050,000 in damages, on paper.
—
Here is a copy of the consent judgment, signed by the YTS operator as well as Venice PI LLC, MON LLC, Millennium Funding Inc., Bodyguard Productions Inc., TBV Productions LLC, UN4 Productions Inc., and Hunter Killer Productions Inc.