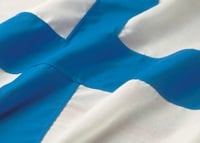 Starting three years ago, TV-show and movie distributors in Finland began sending out thousands of settlement letters to alleged pirates, demanding payments of between 600 and 3,000 euros.
The letters in question are sent by the law firm Hedman Partners on behalf of known "copyright trolls," and threaten legal action if accused pirates refuse to cooperate.
These are not hollow threats either, as rightsholders have taken several people to court already. A case last year resulted in victory when a man was ordered to pay more than 32,000 euros in damages to Crystalis Entertainment and Scanbox Entertainment.
However, in very a similar case the pendulum swung the other way this week.
Earlier, Crystalis and Scanbox filed a lawsuit against a person who they accused of downloading three episodes of the pirate TV-series "Black Sails" and the movie A Walk Among the Tombstones via BitTorrent.
The rightsholders employed the German tracking company Excipio, who linked the defendant's IP-address to several BitTorrent swarms, concluding that the account holder must have been the infringer.
However, after a careful review of the evidence provided by both parties, the Finnish Market Court decided otherwise.
According to the Court, the rightsholders failed to provide sufficient evidence to link the downloads to the subscriber in question.
The defendant rightfully pointed out that the Wi-Fi network was unsecured so anyone could have downloaded the files. In fact, tests revealed the network could be accessed by anyone within 300 meters of the router.
In addition, a forensic analysis of the defendant's computer and network hard drives revealed no trace of the infringing files or even a BitTorrent client.
Taking these and other issues into account, the Market Court ordered Crystalis and Scanbox to pay the defendant's legal fees, which total €28,135.60. The case is not completely over yet, as there is still an option to take it to the Supreme Court. But for now, it offers a glimmer of hope for many other accused pirates.
For the rightsholders, this is the second setback in a few weeks. Last month the Finnish Government announced an investigation into the recent wave of cash settlement requests for alleged piracy offenses. According to the authorities, copyright legislation is not designed for the public to be "milked."