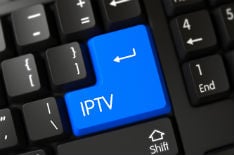 Pirate IPTV and similar streaming services are considered one of the greatest threats to the global market for legitimate movie and TV show content. As a result, content companies of all kinds are going to extreme lengths to reduce unlicensed supply.
The most significant anti-piracy program by scale is operated by the Alliance for Creativity and Entertainment, a global coalition that counts the major Hollywood studios, Netflix, Amazon, and dozens more giants among its members. From Apple TV+ to the BBC, Bell Canada, and Canal+, ACE members want pirate streaming platforms out of business as quickly as possible.
Not Afraid of Court Action But ACE Prefers Compliance
One of the key ACE strategies is to use its momentum and sheer power to force pirates into submission. In a nutshell, ACE gathers evidence on pirate IPTV operators and then approaches them with an offer they may be unwise to refuse – shut down or face potentially dire consequences. And then have to shut down anyway.
Part of this process involves operators having to sign over their domains for use by the Motion Picture Association. Over the past few years, ACE has taken control of more than 200 domains in this fashion and in the past couple of weeks has been particularly busy. The group is yet to make any announcements but we can reveal the number of domains 'seized' has grown by more than three dozen.
Pirate IPTV Domains Seized in Their Dozens
The first set of domains appear to be connected to each other. In the past they have been advertised separately and together on platforms including Reddit and even Pintrest, making them relatively easy pickings for ACE.
Abon-sat.com, abon-iptv-ott.com, king-platinum-iptv.com, electrotv-sat.com, electro-tvsat.com, electro-tv-sat.com, electrotvsat.net, electro-tv-sat.net, king-premium-iptv.com, king-platinum-iptv.com and salah-sat.com have all been promoted by a single user on Reddit and now divert to ACE, presumably having been shut down.
King-platinum-iptv.com, which claimed to offer 17,000+ channels and VOD. It even had its own DMCA page noting that the service "DOES NOT! broadcast any TV channel from its servers, nor is in any way connected with the channel broadcasting" but that didn't prevent it from being placed under ACE/MPA control with all of the others.
Other domains scooped up by Hollywood include volkatvpro2.com and volkatv-pro2.com after offering access to global TV at a cheap price, including live sports from Sky and Bein, and TV shows from Canal+. It too shows the familiar ACE seizure banner after presumably caving to legal pressure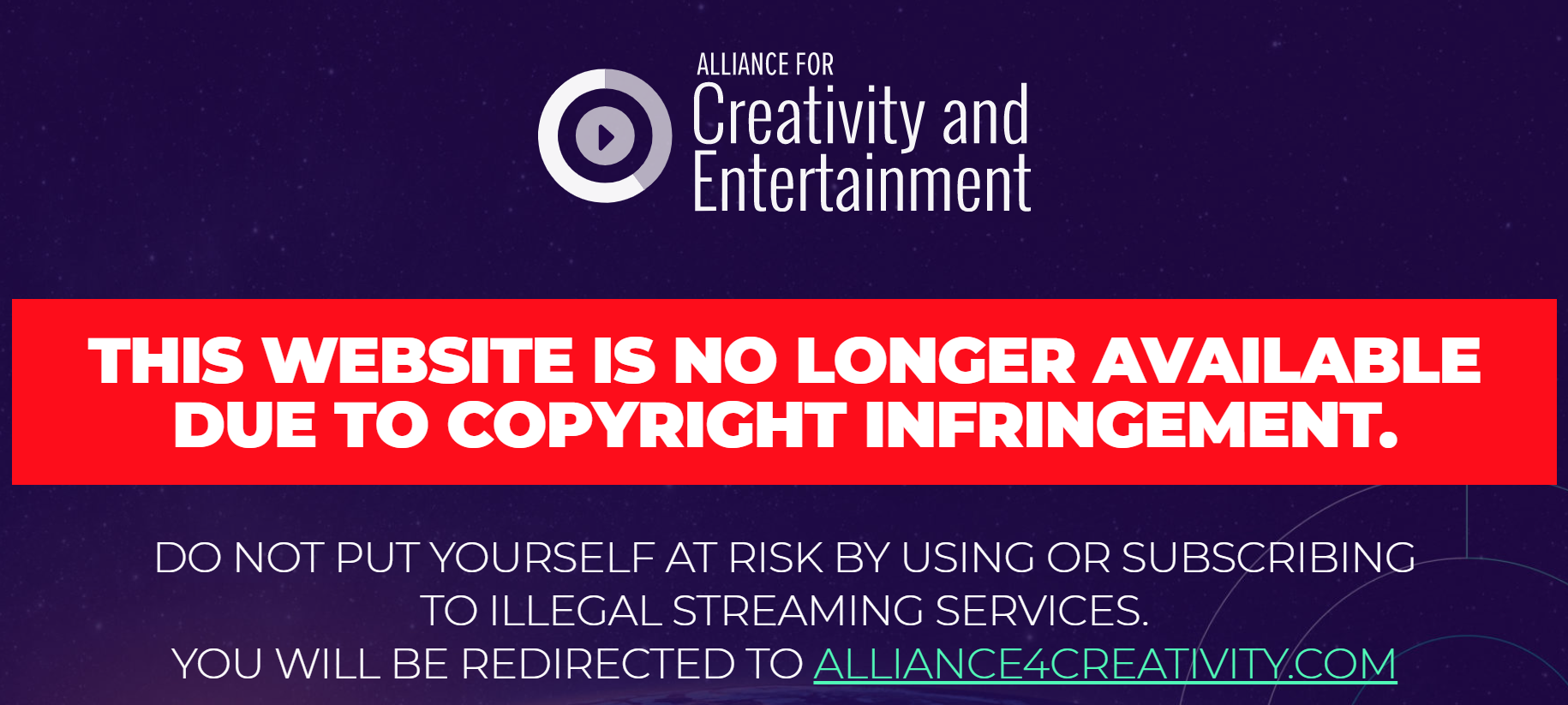 And the list goes on.
Juice TV and Others Also Shuttered By ACE
Up until the summer Juice TV was being promoted as a great alternative to services such as Netflix and Amazon Prime, offering channels from the United States and United Kingdom, plus PPV, movies and TV shows available across a wide range of devices for as little as $4.99 per month.
That and all other offers now appear to be over. In the past few days, many former Juice TV domains have been transferred over to the Motion Picture Association and now divert to the ACE 'seizure' banner.
They read as follows: juicetv.ca, jaccounting.ca, juiceaccounting.ca, juicepay.app, juicetv.plus, juicetv.org, juicetvmax.pro, juicetv.app, juicetv.in, juicetv.co, juicetv.app and juicetvmax.pro.
Other IPTV-related domains to fall to ACE control include the following: recepteur-iptv.com, orca-pro.com, ottrapid.com, smartstb-ott.com, ip-tv-ott.com, ott-premium-iptv.com, ott-tvbox.com, premium-kingott.com, ott-rapid.com, buyiptv-ott.com and akhbar-ma.com plus ezstreamtv.com, esiptv-pro.com and estilotv.pro.
ACE is Relentless
This global anti-piracy action by ACE is part of the MPA's war on all kinds of unlicensed services, focused mainly on IPTV and similar streaming operations.
As reported yesterday, Hollywood still considers piracy to be its biggest threat so these seizures certainly won't be the last. Indeed, the work of the MPA is being recognized at the highest levels, including by Spanish law enforcement which yesterday awarded the industry group with the Distinguished Cross of the Police Merit with Distinction for its anti-piracy efforts.
In part, recognized the MPA's work in the shut down of streaming app Mobdro earlier this year.
Update October 18, 2021: ACE has now confirmed the shutdown of Electro TV Sat.
Electro TV Sat offered several reseller packages and Illicit Streaming Devices preloaded with illegal streaming apps. The service, which had been active since April 2020, featured 6,000 channels and 200,000 movie titles & TV series, affecting all 34 members of ACE. Two individuals from the city of Oujda in northeast Morocco operated the service, which received 90,000 monthly visitors with substantial traffic coming from French-speaking countries.
"The theft of online content is the single greatest threat to the global creative community. Shutting down Electro TV Sat in North Africa is a strong demonstration of the impact that ACE's global investigative and enforcement capabilities can have on reducing that threat," said Jan van Voorn, Executive Vice President and Chief of Global Content Protection for the Motion Picture Association.
"We'll continue to work tirelessly to protect the integrity of the legal film, TV and streaming industry in every corner of the world and appreciate the ongoing collaboration with our partners at CANAL+ Group."