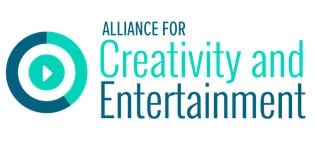 The Alliance for Creativity and Entertainment is a global anti-piracy coalition that counts the major Hollywood studios, Netflix, Amazon, and dozens more media giants among its members.
From Apple TV+ to the BBC, Bell Canada, and Canal+, ACE members want pirate streaming platforms out of business but to do that effectively, identifying pirate site operators is a key aim. This can be achieved in a number of ways. One of the most popular options is to obtain DMCA subpoenas in the United States that compel infrastructure and domain companies to hand over the detail of their clients.
DMCA subpoenas requesting data on the operators of hundreds of 'pirate' domains have been filed in recent years, with many targets eventually ending up in ISP blocking applications. Others are hit with cease-and-desist notices and/or direct legal action.
The fate of those behind dozens of domains targeted in the new batch of ACE/MPA subpoenas detailed below is yet to be determined but a mix of the above options is to be expected during the next few months.
DMCA Subpoena 1 – Streaming Sites/Portals
"ACE includes some of the world's largest and most respected motion picture and television rights owners including, among many others, Paramount Pictures Corporation, Sony Pictures Entertainment Inc., Universal City Studios LLC, Walt Disney Studios Motion Pictures, Warner Bros. Entertainment Inc., Amazon Content Services LLC and Netflix Studios," the legal requests filed in the US targeting Cloudflare begin.
"As is stated in the attached subpoena, you are required to disclose to the Motion Picture Association, Inc. (on behalf of the ACE Members) information sufficient to identify the infringers. This would include the individuals' names, physical addresses, IP addresses, telephone numbers, e-mail addresses, payment information, account updates and account history."
The targeted domains reads as follows: hdss.nu, filmesonlinex.org, megafilmeshd20.pro, filmesonlinegratisbr.xyz, superfilmesonline.pro, filmesonlines.org, zfilmesonlines.net, onionplay.se, imaple.tv, ssphim.net, btnull.org, pttplay.cc, idlix.cc, filmpalast.to, ummagurau.com, tamilblasters.com, watchmovierulz.co, extramovies.wine, vizjer.com, vizjer.pl, layarkacaxxi.isu, moviemochha.com
This first list is mainly comprised of streaming portals together displaying a decent geographical spread. For example, imaple.tv is one of the most popular pirate sites in Taiwan while Vizjer is massively popular in both Poland and to a lesser extent, the UK. Filmesonlinex.org receives more than 96% of its traffic from Brazil while almost all of ssphim.net's traffic comes from Vietnam.
Whatever the location in the world, the domains are all accused of infringing the rights of ACE members, with the specific movies and related rightsholders shown in the table below.
The documents for this subpoena can be found here (1,2,3, pdf)
DMCA Subpoena 2 – 'Pirate' IPTV Services
The copyright infringement allegations in this DMCA subpoena application relate only to two movies, Frozen II and Godzilla vs. Kong. In turn, the request for information targets just two IPTV providers – strims.tv and tvlinkcanada.cc
As the image shows, the ACE members list the main domains of the platforms but also the 'backend' URLs from where the allegedly-infringing content was streamed. As the redacted sections show, ACE investigators clearly have accounts on those platforms that they wish to keep secret.
Any leak of that information might allow the platforms to identify MPA investigators, their IP addresses and payment information. That wouldn't be helpful to the anti-piracy group which prefers disclosure to run in the opposite direction.
The documents for this subpoena can be found here (1,2,3, pdf)
DMCA Subpoena 3 Raises Some Questions
This request to Cloudflare sees ACE/MPA demanding information on the operators of four domains – hdss.to, primewirestatus.org, soapgate.cc, and onionplay.network. However, these are not pirate site domains in the traditional sense.
All four domains are information portals that provide details on what domains are active for certain pirate sites but, importantly, none of them carry any infringing content whatsoever. There are some subtle differences to note though.
The soapgate.cc domain states clearly that it is run by the Soap2day team and it also carries clickable links to various Soap2day domains. From a purely independent and informational perspective, that isn't exactly optimal, but it doesn't mean that the site carries infringing content either. Hdss.to also has clickable links but nowhere does it say it's run by the people behind the HDSS streaming site.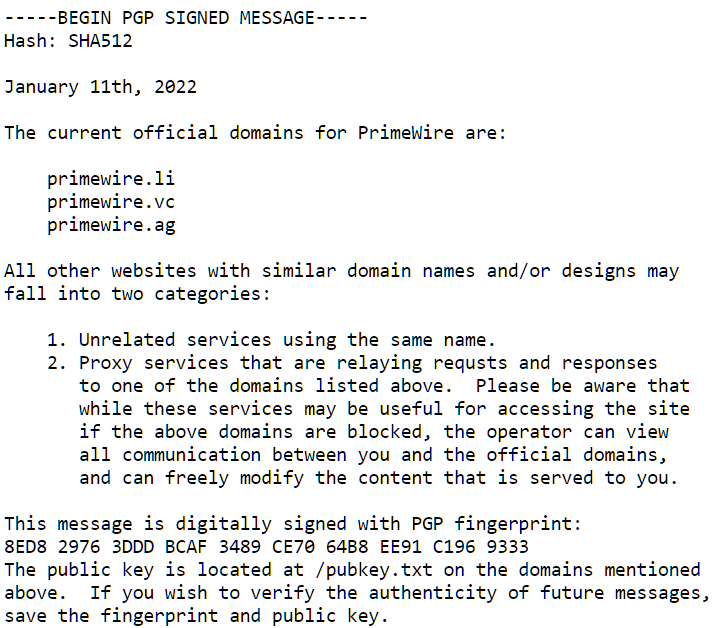 When looking at the two remaining domains – primewirestatus.org and onionplay.network – claims that the sites infringe copyrights are stretched to breaking point. Both domains carry a single page of text, there are no clickable links to other domains, and definitely no infringing copies of Hollywood movies.
This time, however, the DMCA subpoena application filed by ACE/MPA is framed differently. As the image below shows, the domains in question are listed as 'index domains' that reference other domains that in turn link to infringing content. But that doesn't alter the fact that they do not carry infringing content themselves.
This disconnect is referenced in the text of the DMCA subpoena application, with ACE/MPA noting that, "The subpoena requires that you [Cloudflare] provide information concerning the individuals offering the websites that link to websites offering infringing material described in the attached notice."
Even if there are valid claims in respect of soapgate.cc and hdss.to for offering links to the main domains of pirate sites, on primewirestatus.org and onionplay.network there are no hyperlinks to any other websites whatsoever, which if nothing else appears a little disingenuous on the part of the applicants.
But here's the thing. DMCA subpoenas don't have to be reviewed or even seen by a judge, so these will likely just get signed off by a clerk. And even then, if Cloudflare does spot the 'error' when conducting its own review, it seems highly unlikely it will put up a fight under the circumstances.
Add in the fact that it is extremely unlikely that anyone behind these domains will put up a defense either, and the ACE/MPA 'oversight' won't make much difference at all, despite it being legally questionable. Hard to knock them for trying though, particularly given the scale of the infringement on the sites they're actually interested in.
The documents for this subpoena can be found here (1,2, pdf) and the final one (which is only of marginal interest) can be found here (1,2,3, pdf)