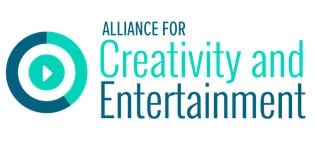 After launching more than three years ago in June 2017, the Alliance for Creativity and Entertainment (ACE) quickly became the most powerful anti-piracy coalition on the planet.
Focused on reducing infringement of movies and TV shows, ACE is constantly involved in actions against torrent sites, streaming platforms, infringing apps, file-hosting sites, and everything in between. Rarely a month or even a week goes by without fresh ACE action being uncovered and this week is no exception.
As reported last Sunday, ACE is currently in possession of a DMCA subpoena which compels Tonic, the official registry of the .to top-level domain, to hand over all information it holds on S.to, one of the most-visited pirate streaming portals targeting the German market.
A second subpoena, recently obtained by ACE, seeks to obtain even more piracy-fighting information.
DMCA Subpoena Targets Official Registry of .TO Domains
The subpoena application was filed in a California district court by Jan van Voorn, Executive Vice President and Chief of Global Content Protection for the Motion Picture Association (MPA), on behalf of the members of ACE. Together, they want to find out who is responsible for a list of websites that allegedly exploit ACE members' exclusive rights by offering movies and TV shows without permission.
Heading the list is 1337x.to, which in 2019 was the world's most popular torrent index. This year its position fell slightly to occupy the number three slot but the platform still commands significant traffic. According to SimilarWeb stats, 1337x's traffic hit a peak early this year with 75 million visits per month but since June that flow has now steadied to around 52 million.
In pure traffic terms, streaming portal BS.to is the next most significant site in the ACE subpoena. With around three-quarters of its traffic coming from Germany, the platform is currently pulling in around 26 million visitors per month and is currently the 127th most popular site in Germany, period.
Swatchseries.to, which according to ACE is responsible for offering shows including Grey's Anatomy without permission, was attracting around 30 million visitors per month in April. While that has recently reduced to around 25 million users (with 40% from the United States), the anti-piracy coalition remains keen to unmask its operators.
With around 11.5 million visitors per month and 42% of them coming from the United States, streaming site kimcartoon.to is certainly no slouch. ACE accuses the platform of distributing movies including Frozen II and Despicable Me but the site's library goes way beyond those two titles.
Interestingly, kimcartoon was also featured in a DMCA subpoena obtained last month by ACE. On that occasion, Cloudflare was ordered to hand over information related to the site.
With 'just' six million and four million visits per month respectively, streaming portals 5movies.to and azm.to are significantly smaller than the sites detailed above but their libraries of movies, including the screeners that leaked this week, remain of interest to ACE. The same goes for Vumoo.to, Ololo.to, and seriesflix.to which are also targeted in the subpoena.
Germany Focused Sites Make Up Much of the List
For reasons that aren't immediately clear, ACE has included a number of sites that tend to focus on the German market. The 4.6 million-visitor Goldesel.to and 3.6 million-visitor Filmpalast.to are two of the more prominent examples but ACE is also looking for more information on two older classics – Kinox.to and Movie4k.to. Only the former can claim visitors in their millions now but both sites have been subjected to law enforcement actions for years, with little to no success.
While Cine.to has a 68% audience share in Germany and in excess of 1.4m visitors per month, similar sites also listed include Stream.to, Kinomax.to, HD-streams.to and Cinenator.to, all of which have relatively low levels of traffic. This raises the question of why ACE is so interested in them when there are much larger targets around.
Since the .to registry is a popular choice for many pirate sites, there may be an element of pressure here too. Only time will tell what the long term plan is but if the registry cooperates as the law requires, Hollywood and its partners could be just a step away from delivering a fatal blow to one or more of the targeted sites.
The ACE DMCA subpoena targeting the Tonic registry can be found here (1,2 pdf)