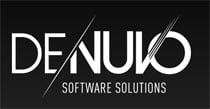 Denuvo's anti-piracy system has been a sworn enemy of many gaming pirates for years. While it is no longer as unbreakable as it once was, the software is still seen as a major roadblock.
Earlier this year the company was acquired by Irdeto, a global anti-piracy company, which has also taken an interest in cheating.
The company recently conducted an extensive survey which revealed that more than half of all gamers felt the negative impact of cheaters. In addition, three-quarters of the gamers agreed that it was important for games to have protection against cheaters.
Game publishers and developers have recognized the problem as well, as is illustrated by recent lawsuits. And according to Irdeto, they're taking cheating as seriously as piracy.
"Thankfully, we are finally seeing the industry taking anti-cheat as seriously as anti-piracy," Irdeto's Bob Hernandez wrote two months ago.
"To succeed, they'll need to put anti-cheat strategies at the heart of game design, alongside smart technologies for cheat detection, data encryption and behavioral analysis."
The cheating research and additional commentary exist for a reason. Today, Iredeto announced that they're joining the Esports Integrity Coalition (ESIC). And perhaps more importantly, Denuvo will soon launch its own anti-cheat technology to help solve this problem.
"Denuvo's Anti-Cheat technology, which is soon to be launched as a full end-to-end solution, will prevent hackers in multiplayer games from manipulating and distorting data and code to gain an advantage over other gamers or bypass in-game micro-transactions," the company says.
With its anti-cheating solution, Denuvo hopes to help game companies protect the value of their games. But, unlike their anti-piracy technology, it's also good news for gamers, and not just professional E-sporters.
Whether that will be good enough to restore some of Denuvo's negative image, which even rubs off on game ratings, has yet to be seen.