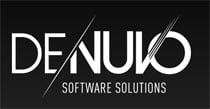 Needing little introduction, the anti-piracy system sold by Denuvo Software Solutions of Austria is probably the most well-known product of its type of the planet.
For years, Denuvo was considered pretty much impenetrable, with its presence a virtual stamp of assurance that a game being protected by it would not fall victim to piracy, potentially for years. In recent times, however, things have begun to crumble.
Strangely, it started in early 2016 with bad news. Chinese cracking group 3DM declared that Denuvo was probably uncrackable and no protected games would appear online during the next two years.
By June, however, hope appeared on the horizon, with hints that progress was being made. By August 2016, all doubts were removed when a group called CONSPIR4CY (a reported collaboration between CPY and CODEX) released Rise of the Tomb Raider.
After that, Denuvo-protected titles began dropping like flies, with some getting cracked weeks after their launch. Then things got serious.
Early this year, Resident Evil 7 fell in less than a week. In the summer, RiME fell in a few days, four days exactly for Tekken 7.
Now, however, Denuvo has suffered its biggest failure yet, with strategy game Total War: Warhammer 2 falling to pirates in less than a day, arguably just a few hours. It was cracked by STEAMPUNKS, a group that's been dumping cracked games on the Internet at quite a rate for the past few months.
TOTAL.WAR.WARHAMMER.2-STEAMPUNKS
"Take this advice, DO NOT CODE a new installer when you have very hot Babes dancing in their bikini just in front of you. Never again," the group said in a statement. "This time we locked ourselves inside and produced a new installer."
The fall of this game in such a short space of time will be of major concern to Denuvo Software Solutions. After Resident Evil 7 was cracked in days earlier this year, Denuvo Marketing Director Thomas Goebl told Eurogamer that some protection was better than nothing.
"Given the fact that every unprotected title is cracked on the day of release — as well as every update of games — our solution made a difference for this title," he said.
With yesterday's 0-day crack of Total War: Warhammer 2, it can be argued that Denuvo made absolutely no difference whatsoever to the availability of the title. It didn't even protect the initial launch window.
Goebl's additional comment in the summer was that "so far only one piracy group has been able to bypass [Denuvo]." Now, just a handful of months later, there are several groups with the ability. That's not a good look for the company.
Back in 2016, Denuvo co-founder Robert Hernandez told Kotaku that the company does not give refunds. It would be interesting to know if anything has changed there too.