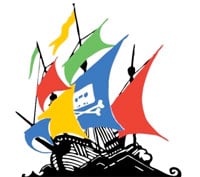 During the past few years the world's largest entertainment companies have regularly complained that Google isn't doing enough to reduce accessibility of infringing content via its search service.
In recent months Google has made a few overtures, such as doctoring its auto-complete feature to take out terms that could potentially direct users to infringing content. More recently the search giant changed its algorithm to push allegedly infringing sites down its rankings.
But while all this is going on Google is being bombarded with requests from rightsholders to remove links from its search that point to allegedly infringing material hosted on other sites. The task has grown massively to the point where the company now produces its Transparency Report to show who asks for what content to be taken down.
During the last few days we've been taking a look at the report from a new angle and have discovered that some of the world's largest record labels and anti-piracy companies are not bothering to check if takedown notices they are sending are valid. Indeed, we have discovered dozens of takedown reports being sent demanding the removal of links to content that simply doesn't exist.
Unless you've been living on Mars during 2012 you'll know that in January this year Megaupload was taken down by U.S. authorities. In the space of a few hours the entire site was completely wiped out and the news made dozens of headlines that continue to break to this day.
But while seemingly everyone knows that Megaupload no longer exists, the likes of IFPI, BPI, Sony, Warner, Universal, EMI, The Publisher's Association, Microsoft, and adult company Vivid (to name a few) are absolutely oblivious. To this very day these companies are sending takedown demands to Google ordering the company to remove links to content on Megaupload.com that hasn't existed, at the least, for almost nine months.
Latest Megaupload takedown requests (see)
And what about Demonoid, the semi-private BitTorrent tracker that went down in a cloud of smoke and controversy during the first week of August? Well, according to EMI, the BPI, Microsoft and several other anti-piracy companies, the site is alive and well. Takedown requests are being filed with Google by companies such as these on a daily basis, all for content that isn't online.
Latest Demonoid takedown requests (see)
Unbelievably the same holds for BTjunkie, the BitTorrent indexing site that closed its doors in February this year. Ever since the major record labels and anti-piracy companies have been ordering Google to remove links to a completely dead site.
Sadly it doesn't end there. In the first days of August the Oron cyberlocker disappeared after their legal fight with adult studio Liberty Media. But apparently The Publishers Association, the BPI, Universal, Sony, EMI – the list goes on and on – didn't notice. Right up until today all of these companies have been ordering Google to take down links to content that doesn't exist.
While it would be unfair to complain too much about the takedown requests still being sent for the now-defunct FileSonic (it's only been down for just over a week), sending DMCA takedowns for content on Megaupload nine months after its demise is just ridiculous.
What this shows is that anti-piracy companies aren't even bothering to check content anymore – they're simply searching Google, firing off notices without a second thought, and then expecting the search giant to clean up the mess.