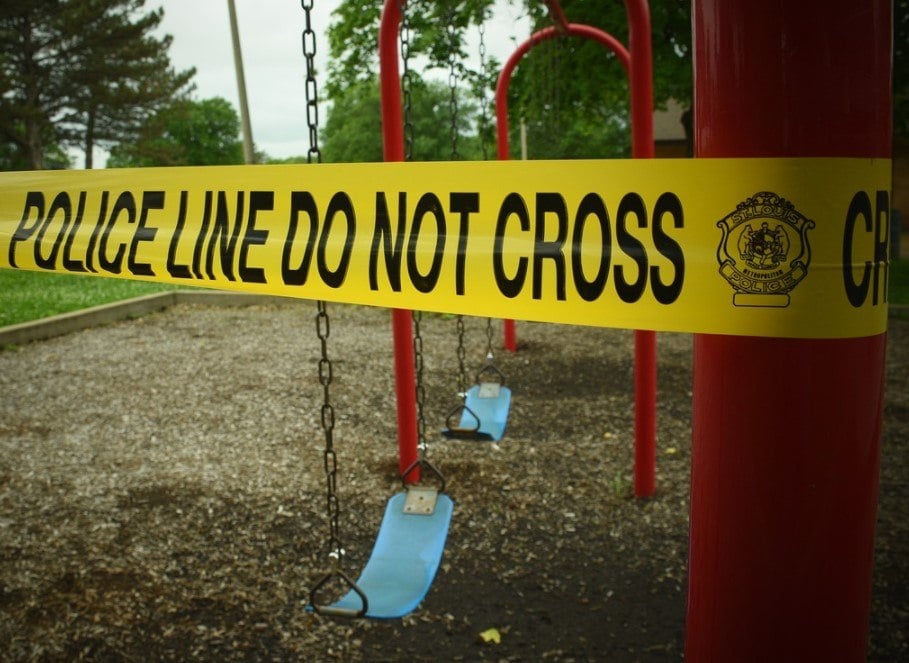 Strike 3 Holdings, one of the most active copyright trolls in the United States, has filed cases against thousands of alleged BitTorrent pirates in recent years.
The company has earned millions of dollars in settlements and default judgments and continues to file new lawsuits pretty much every week. It's a lucrative business, but the strategy doesn't always pay off.
While it's relatively rare, some accused Internet subscribers choose to fight back. This is also what a 'John Doe' known by the IP-address 73.225.38.130 did when he was sued in a federal court in Seattle, Washington.
Retired Police Officer Fights Back
This John Doe turned out to be a retired police officer in his 70s. Instead of settling, he lawyered up and submitted a counterclaim accusing Strike 3 of abuse of process and "extortion through sham litigation."
Following this pushback, Strike 3 decided to dismiss its copyright infringement claim but the defendant wasn't willing to let the case go.
The retired police officer pushed on and requested summary judgment to set in stone that he's not a copyright infringer. And just as importantly, the man wanted to be compensated for his legal bills too.
The compensation is crucial as the lawyers already spent tens of thousands of dollars working on the case. This is more than settling the case with Strike 3 would have cost the retired officer.
Strike 3 Must Pay Retired Cop's Legal Fees
After both parties had their say in court, U.S. District Judge Thomas Zilly ruled on the matter, deciding in favor of the falsely accused 'pirate.' According to the evidence presented before the court, Strike 3 couldn't prove that the man copied any of the company's movies.
On top of that, Judge Zilly ordered Strike 3 to pay the requested $40,501.63 in attorney's fees and $7,275.63 in additional costs, totaling $47,777.26. A clear win.
Appeals Court
Strike 3 clearly disagreed, however, and filed an appeal. At a hearing before the Ninth Circuit Court of Appeals earlier this month, attorney Lincoln Bandlow argued that the defendant lacked standing to pursue his counterclaims because Strike 3 had already dismissed its copyright infringement claim without prejudice.
In addition, Bandlow argued that the attorneys' fees award wasn't properly justified by Judge Zilly, as he only considered the compensation and deterrence "Fogerty" factors, nothing else.
'Biased Judge'
During the hearing, Strike 3's attorney said that District Court Judge Zilly was biased. For example, Zilly repeatedly mentioned an earlier ruling from Judge Lamberth that was very critical.
"He clearly had a bias against us," Bandlow told the Court of Appeals. "He didn't mention the Lamberth ruling from the District Court of DC for no reason. He mentioned it over and over and over. He called us a troll about a thousand times."
The retired police officer's attorney clearly disagreed and argued that the District Court ruled correctly.
Court of Appeals Affirms $47,777 Win
After weighing the arguments from both sides, the Court of Appeals affirmed the lower court's ruling. The police officer had the right to pursue a counterclaim, in part because Strike 3 Holdings dismissed its claim "with prejudice." This essentially means that it can refile the case later on.
This 'threat' of a future lawsuit was realistic, as Strike 3 was convinced that the son of the retired police officer downloaded the videos. This would expose the father to a contributory infringement claim.
"Doe's fear of future prosecution, based on the very real prosecution to that point and the thinly veiled threats of future contributory-infringement claims, was concrete and imminent," the Ninth Circuit Court concluded.
The Court of Appeals also affirmed the attorneys' fees and costs award. While it agrees that the lower court didn't consider all possible factors that can come into play, it didn't have to, so no concrete errors were made.
"We admit that the district court's analysis of the Fogerty factors could have been more robust as it merely considered the factors it deemed relevant and applied them to this case. But the factors are, by definition, non-exclusive […] and the district court was not required to discuss each one in depth."
This means that the legal victory of the retired police officer stands. The same is true for the $47,777 that Strike 3 now has to pay.
Ironically, during this appeal, more legal costs were incurred. To recoup these extra costs the retired cop's legal team could file a separate motion to have these paid by Strike 3 as well.
—
A copy of the memorandum issued by The Ninth Circuit Court of Appeals is available here (pdf). A copy of the hearing, held earlier this month, can be found below