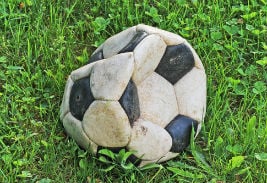 For many years there have been established processes for removing infringing content and links to infringing content from the internet. The US is famous for its DMCA legislation, for example, and EU countries have similar rules in place.
At least in theory, these laws can be used to take content down but pirate sites tend not to be particularly compliant. This often pushes rightsholders down the path of court-ordered site blocking which compels local ISPs to deny subscriber access to domains and/or IP addresses.
Local law sometimes needs a tune-up to provide the best results and in October 2021, France did just that with the passing of new legislation that in addition to laying the ground for a new anti-piracy agency called Arcom (launched on January 1, 2022), also deals with pirate sports streaming sites.
beIN Becomes First Broadcaster to Use New Law
beIN has a long history of tackling piracy of its broadcasts, most notably in its battle against Saudi-backed pirate TV service beoutQ. In France, the company previously booked a major success in an earlier case where five men who operated a ring of streaming sites were found guilty of criminal offenses.
Utilizing Article L. 333-10 of the Sports Code, which provides access to an accelerated legal process for the purpose of implementing "proportionate measures" to prevent infringement "against any person likely to contribute to remedying it", beIN has now become the first company to obtain a blocking injunction under the new legislation.
Earlier this month beIN summoned several ISPs including Orange, SFR, Free, Bouygues Télécom, Colt and Outremer Télécom before the Paris Court of Justice. The company requested the blocking of almost 20 domains that allow consumers to access beIN content without paying for it. They read as follows:
beinmatch.tv, beinmatchtv.tv, kooora4live.net, kooora4lives.com, kora-online.tv, kooraonline.tv, yalla-shoot.us, cloud.yalla-shoot.us, tv.kora-star.com, Livetv.sx, Cdn.livetv491.me, sekdrive.net, sportnews.to, fcstream.cc, freestreams-live1.com, fc.freestreams-live1.com, aflam4you.tv, can2021.aflam4you.tv (List via NextInpact)
Blocking Injunction Granted
In an announcement this week, beIN revealed that a decision in its favor was handed down by the Paris Court of Justice on Thursday 20, 2022.
"As part of the new legislative system aimed at combating the piracy of sports content, beIN SPORTS France, a pioneer in the fight against the illegal distribution of sports content and events, has obtained the first court decision requiring the blocking of previously identified fraudulent addresses and sites," beIN says.
It's been reported that the beIN complaint may have been filed as recently as January 11, so by any standard the response from the court is impressive. ISPs are reported to have acted quickly too, with beIN noting that their customers are no longer able to access "illegal live broadcasts".
Of course, this statement relates only to these specific pirate streaming services, not the thousands that remain unblocked. That being said, the new legislation gives the new Arcom anti-piracy agency the ability to block any new domains that may spring up to mirror or facilitate access to the sites listed in the order.
beIN Pleased With the Process and Outcome
"beIN SPORTS commends the speed of the procedure and the diligence with which the blocking measures were put in place," says Caroline Guenneteau, Deputy Secretary General of beIN Media Group.
"This very first court decision is the result of years of work and the fight against piracy carried out by beIN MEDIA GROUP, and by beIN SPORTS France, in order to protect the intellectual property of broadcasters and rights holders, and to preserve the ecosystem of the sport.
"It concretely records the entry into force of the new legal system aimed at simplifying and accelerating the blocking and inaccessibility of fraudulent sites and/or addresses, broadcasting illegal content via streaming or IPTV."