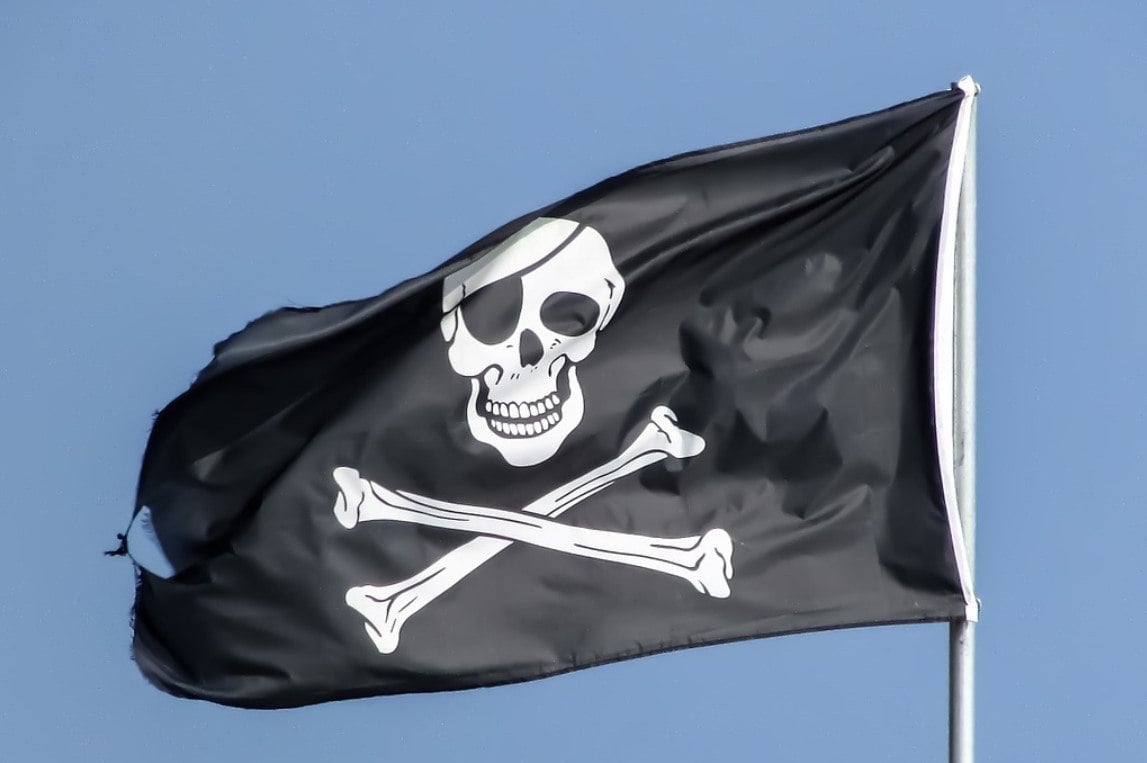 Despite the growing availability of legal options, online piracy remains rampant. Every day pirate sites and services are used by millions of people worldwide.
This is a serious problem for major content producers, Hollywood included. At the same time, it's also seen as a threat to the broader economy, which generates hundreds of billions of dollars from video entertainment.
The piracy landscape is still vast and complex, despite the fact that there are more legal options than ever before. A new report published by the cybersecurity firm Akamai and piracy tracking outfit MUSO attempts to put a number on it.
Both companies are known to have a fairly nuanced view of the piracy problem. They don't only see it as a threat but also as a massive opportunity, as many pirates can potentially be converted into paying customers.
132 Billion Visits
The "State of the Internet" report that was released by Akamai this week shows that there is plenty of potential. According to their data, provided by MUSO, the number of global visits to pirate sites rose significantly over the past year.
During the first nine months of 2021, they recorded 132 billion visits to pirate sites. This includes websites that are commonly dedicated to TV-show, movie, music, software, and publishing-related copyright infringement. That includes The Pirate Bay, Fmovies, but also Sci-Hub.
132 billion is a 16% increase compared to the first nine months of the year before, which included the piracy peak of the coronavirus pandemic. At the same time, it's also more than the number of visits for the whole of 2020.
TV Piracy Dominates
Looking at the various content categories, it's clear that TV-related piracy is dominant. The report shows that there were over 67 billion TV piracy visits, which is roughly 50% of all pirate site traffic.
The publishing category is in second place with 30 billion visits (23%), followed by films with 14.5 billion (11%) and music with 10.8 billion (8%). Software piracy closes the ranks with a 'measly' 9 billion visits (7%).
These numbers are global and it is no surprise that there are quite a few regional differences. The United States remains the global piracy leader with over 13 billion visits, followed by Russia, India, China, and Brazil at a respectable distance.
The dominance of these countries can be in part be explained by their Internet populations, which are also among the largest in the world. That said, it's surprising to see that 10% of all pirate site visits worldwide come from the US.
Akamai also shares some content-related data. Based on streaming and torrent data, they report that "Godzilla vs. Kong", "Zack Snyder's Justice League" and "Black Widow were the most pirated films.
In the TV category, "Loki", "Wandavision" and "Rick and Morty" are the most pirated titles. These shows also appeared in our own ranking a few weeks ago.
Up or Down?
Piracy statistics can be quite confusing at times. We have published several reports which showed that piracy is declining. Just a few weeks ago an EU study, also based on MUSO data, showed that pirate site visits in Europe have roughly halved between 2017 and 2020.
This isn't as conflicting as it may seem, as global piracy traffic also dropped previously, according to MUSO data. In 2018, for example, there were 190 billion visits for the entire year. And in 2017, MUSO first reported that there were 300 billion visits, a number that was later adjusted to 206 billion.
The new data suggest that pirate site visits are not as numerous as they once were. However, compared to 2020, they are certainly rising again.
"When examining piracy globally and across the film, TV, software, publishing, and music industries, the vast scale of piracy is clear. Perhaps more concerningly, in many areas, piracy is still a growing problem, with an overall 16% increase on the previous nine-month period," James Mason, CTO of MUSO says.
Piracy: A Complex Puzzle
It's worth noting that the numbers reported above only apply to regular pirate sites visits. This means that a large and growing part of the piracy ecosystem, including dedicated piracy boxes and illegal IPTV offerings, are not included.
The complexity is also apparent on the anti-piracy enforcement side. Steve Ragan, security researcher at Akamai and author of the report notes that there's no silver bullet to address each type of piracy online. However, a combination of measures can certainly make a dent.
At the same time, Akamai also found that not all pirates refuse to pay. Many of them already have subscription services, but use unauthorized sites to complement their entertainment consumption.
"Many of the conversations that Akamai researchers observed online related to piracy show that while a given show or movie is being pirated, those looking for this content pay to access other streaming services.
"The reason — outside of criminal enterprise — that many are pirating the content that they do is lack of access and availability," the report adds.
This means that, while it's vital to crack down on the criminal side of piracy sites and services, there's still some progress to be made at the supply aide as well. That is, if the subscription fatigue hasn't kicked in yet.