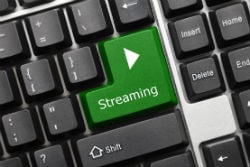 Every day, content production companies and their anti-piracy partners take a keen interest in people posting their material online without permission.
They're often able to use technical means to identify infringers, often relying on IP address, financial, and similar information. However, some also resort to chasing pirates in the physical realm.
This is the approach currently being taken by Duco Events, who are said to be recognized by the World Boxing Organization as the leading promoter in the Asia Pacific region. Duco partners with companies including ESPN, Fox Sports, MAIN EVENT, SKY Sports and SKY Arena, and it is tired of having its content pirated.
One of the biggest thorns in its side is New Zealander James Bryant. Earlier this year he informed NZ Herald that he intended to stream a Duco boxing event taking place in July. That led to a private investigator being sent to his parents' Auckland house to serve court papers. He wasn't there.
Bryant, who claims to be a web developer and SEO specialist, says that on a separate occasion another person emailed him looking for a computer repair. Suspicious, he gave a friend's address, which led to an investigator sitting outside there all day. He eventually asked for Bryant by name.
"They've called me twice, and they told me that it's getting serious now, that it was too big to go away," Bryant said.
That was back in the summer and it appears that as promised, Duco haven't forgotten about Bryant. However, they still haven't managed to locate him.
"I have been on holiday for the last few months and they are not doing a very good job at finding me," Bryant said last week.
"It doesn't bother me one bit … as soon as they find me, I will make it my personal mission to stream every event."
Bryant's defiance was not well received, with Duco chief executive Martin Snedden rejected claims that chasing streamers is counter-productive.
"In our view it is out-and-out theft, and people are starting to get the message that the risk isn't worth getting involved. We know we can't eradicate this, but we're getting better at running interference," Snedden said.
Now it appears that Duco are turning up the heat. In a posting this week to the company's Facebook page, the boxing promotions outfit sought assistance in finding the elusive Bryant.
But if Duco thought that this would prompt Bryant to give himself up, they were very wrong. Instead, the self-confessed streamer has started a fund-raiser with two aims. First, to raise money to fight Duco, and second, to set up a new streaming service.
"My mission is to raise money for the upcoming battle and also to raise funds which will be put into developing a dedicated website which will be hosted on an overseas server which will broadcast live events as they happen," Bryant explains.
"I am currently setting up a site which will provide live streams of legal events such as music, sport and festivals. It will be hosted off shore in any event that the courts do not allow me access to a computer, I plan on hosting a wide range of different events.
"I believe that as New Zealanders we shouldn't have to feed the pockets of the corporations to watch sports we care about. It's time to stand up New Zealand!" he concludes.
Seconds away….round two.