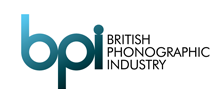 When it comes to music-focused anti-piracy activity in the UK, the British Recorded Music Industry (BPI) is the absolute market leader. Acting on behalf of many hundreds of recording industry members, there's little doubt that the BPI has its finger on the pulse of local infringement.
While the effects of its work can at times be very public, the group's anti-piracy activities are mostly carried out behind closed doors, from the removing of hundreds millions of links from Google's search results to the wholesale blocking of hundreds of 'pirate' websites.
But despite these powerful moves, the BPI feels that it can do better. Previously the group operated its Copyright Protection Unit (CPU) and Internet Investigations unit as separate entities but will now restructure so that the former effectively absorbs the latter.
Speaking with Music Week the BPI confirmed that there will be at least two high-profile casualties following the reshuffle.
David Wood, Director of the Copyright Protection Unit, was responsible for tackling copyright infringement both on and offline. He was also responsible for managing the BPI's Regional Investigators and its in-house Internet Investigations Team. He will now move on.
Also stepping aside is John Hodge, the BPI's Head of Internet Investigations. A former police officer working in Internet Child Protection, Hodge had maintained his role at the BPI since July 2011 while liaising with Europol and Interpol, among others.
The BPI said that while it values the contributions of Wood and Hodge, the restructuring will allow its Copyright Protection Unit to focus on removing illegal content and blocking websites. It will also continue its "Follow the Money" approach by targeting advertisers, payment processors and web hosting services.
An as-yet-unnamed individual will become the new head of the BPI's reshuffled Copyright Protection Unit (CPU) and will continue the organization's work with the police and Trading Standards while investigating piracy both on and offline.
"The way people discover and consume music has changed beyond recognition since the early days of our anti-piracy work," said BPI chief executive Geoff Taylor.
"Copyright infringement remains a challenge but we have made substantial progress against it in the UK, removing hundreds of millions of links to illegal copies and blocking access to the most damaging illegal sites, while continuing to remove physical counterfeit discs and hard drives from sale and prosecute those who seek to make money from distributing music illegally."
But while the BPI has often focused on the stick, Taylor says that the BPI will also seek to encourage consumers "to value music and understand why they should choose to source it legally."