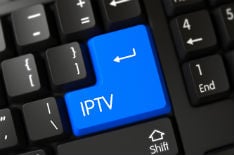 In 2021, court documents revealed the work of anti-piracy group BREIN against pirate IPTV seller GoFastIPTV.eu, a platform that offered movies, TV shows and live streams of pay TV channels, plus more than 85,000 on-demand titles.
BREIN believes that this platform was the largest seller of IPTV subscriptions in the Netherlands and as a result went to great lengths in an effort to identify its operators. These included test purchases that led to PayPal and an account at Rabobank in the Netherlands. Summons letters were also sent to various email accounts and to companies hosting the IPTV service's website.
Continued investigations led BREIN to make inquiries in the UK and Brazil, with the anti-piracy group reaching a dead end when a related domain was traced to a hotel in Lisbon, Portugal. Demands placed on Rabobank to provide customer details also proved problematic, until BREIN won a court ruling that compelled the bank to hand over the necessary information.
Bank Hands Over Data, BREIN Makes Progress
According to new information from BREIN, the bank eventually handed over the name, address and residence details of the person behind the account, making it possible to identify and locate them. BREIN followed up by serving an ex parte court order at the address of a man in Brazil.
This failed to provide the required result and instead of shutting down, the man continued to trade. As a result, however, he forfeited 420,000 euros in penalty payments. BREIN says that the man also transferred the site's domain name to an 'unidentifiable person', which was a mistake the anti-piracy group pounced upon.
BREIN Seeks to Seize Domains, Enforce Penalty Payments
When domain authorities can't identify an owner, domains can be suspended and when BREIN made a request in respect of the pirate IPTV domains, that's exactly what happened. This means IPTV subscription sales can no longer take place via those domains but according to BREIN, sales are now taking place on yet another new domain, albeit with much less traffic.
"BREIN has therefore initiated proceedings on the merits with regard to the penalty payments and the transfer of domain names. The taking of domain names as a means of enforcement is also known from the US, among other places," BREIN explains.
"The court's final civil judgment will be enforced in Brazil in respect of assets there. BREIN will also report the man to the authorities because of his persistence in large-scale infringement."
BREIN Doesn't Shy Away From Asset Seizures
In mid-2018, BREIN approached a seller of illegal copies of ebooks on local online service Marktplaats and Facebook. She agreed to cease her activities but with that came a penalty clause, should those sales resume. BREIN later found that sales were indeed taking place and in 2019, the anti-piracy group demanded a payment of 4,000 euros.
When that payment wasn't made due to available assets being attributed to her mother, BREIN seized the woman's house. Following negotiations a schedule was agreed but after 2,500 euros were paid in 100 euros per month installments, payments stalled.
BREIN now reveals that at the end of last year, it responded by seizing the woman's car which it intended to sell to help cover her liabilities.
"After this, settlement was achieved by means of payment of another 2,500 euros at once. In total 5,000 euros was collected," BREIN reports.