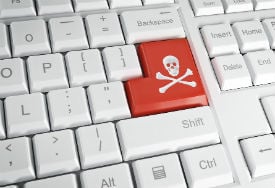 Anti-piracy outfit BREIN has been one of the leading pro-copyright groups for many years.
Focusing on piracy in the Internet space, Netherlands-based BREIN has a track record of targeting torrent and other similar sites operating within its jurisdiction.
In recent years BREIN has began producing annual reports detailing its activities of the preceding 12 months. The group has just published its 2015 edition and its clear the outfit has been busy.
Site takedowns
One of BREIN's main strategies is to take piracy sites offline, something it regularly achieves by threatening their hosting providers. BREIN's reputation is well-known in the Netherlands so in many cases minimum coercion is required. That results in big headline numbers.
According to BREIN's report, 343 pirate sites were taken down in 2015. The vast majority (150) are described as "link farms", forums and similar platforms where links to files on third-party hosting sites are shared.
Streaming sites came in second place with 96 takedowns, with torrent sites in third with 63. Seven of the sites related to Popcorn Time.
BREIN says that pirate sites often try to hide their true locations behind Cloudflare's services but that doesn't appear to hinder the group when attempting to shut them down and trace their owners. When they can be tracked to The Netherlands, some are given the opportunity to enter into a settlement.
"A signed withdrawal statement with a penalties for future infringement plus a contribution towards costs and damages must be paid. How high that is depends on the circumstances of the case," BREIN explains.
Targeting uploaders and other community members
While there has been some activity in the past, during 2015 BREIN made a number of announcements relating to its pursuit of individual file-sharers. Targeting those at the more serious end of the scale, BREIN cherry-picked a few individuals responsible for uploading lots of content.
Among them were three members of release group DRT. They were subjected to a court order and agreed to settle with BREIN. According to the anti-piracy group, they also did some snitching on other members of their group.
In separate action, BREIN targeted the brains behind release group DMT. He reportedly settled for thousands of euros and put up a warning on torrent indexes including KickassTorrents.
Together with another busted colleague the pair subsequently tried to pay their 'fines' via a crowdfunding operation. That was eventually discontinued after reported threats from BREIN. The anti-piracy group now confirms that it considered the fundraiser as generating income from illegal activities.
Earlier in the year, BREIN said it also obtained an injunction against "an important moderator" on one of the "largest illegal BitTorrent sites". In line with BREIN policy, the site itself was not named.
In 2016, BREIN says its pursuit of important pirates will increase and that it has deployed "special software" to help with the task.
"The system is registered with the Dutch data protection authority (CBP) which has issued a certified statement after examination the legality for the processing of personal data in this system by BREIN," the anti-piracy group reports.
In future, those caught by BREIN will be required to sign a cease and desist agreement and pay a contribution towards costs and damages, which currently amount to around 12,500 euros.
Targeting Google
In 2015, BREIN says it sent more than 5.7 million infringing content reports to Google. That brings its grand total to more than 12.5 million notices since it began its takedown program in 2012.
BREIN's report is available here (Dutch)