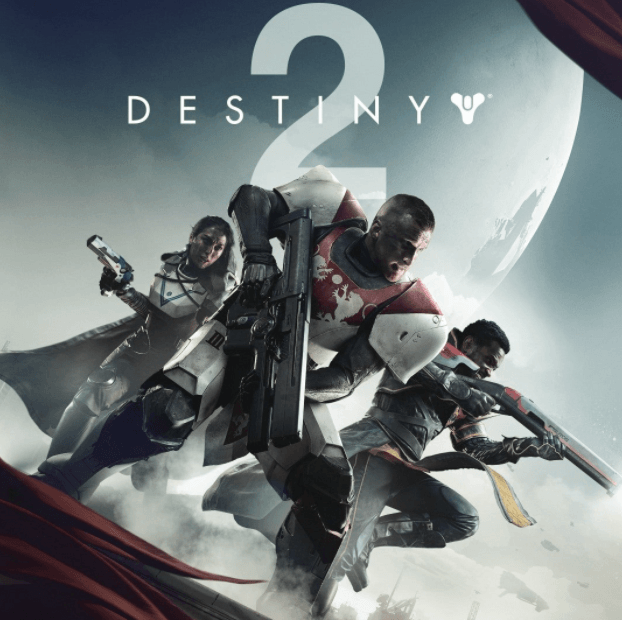 Game developer Bungie is continuing its legal battle against businesses and individuals who develop and distribute cheats for its popular multiplayer game Destiny 2.
Last month the company filed a lawsuit in a California district court targeting people behind the Ring-1 cheating operation and in a Washington court yesterday, filed three more lawsuits targeting three additional cheat distributors.
Bungie vs. Elite Boss Tech
According to the complaint, Elite Boss Tech and 11020781 Canada Inc. are Canadian corporations operating out of Montreal, Quebec, and are both involved in the Wallhax.com website, with the former acting as operator and the latter handling payments and finances.
Bungie says defendant Daniel Fagerberg Larsen (aka 'Gokke') lives in Denmark and is an owner of the Wallhax site, Elite Boss Tech, and 110 Canada. Robert James Duthie Nelson of Canada is said to be an owner of the same entities.
Several other individuals are listed as John Does since Bungie doesn't yet know their true identities. It lists their online handles, roles and presumed locations as follows:
Slytiger (Wallhax admin, customer service), Badger (developer/coder), Luzypher (customer support/moderator, Netherlands), GoodMan (reseller, China), Yimosecai (cheat seller, China), Riddell (moderator, Wallhax business operator), piskubi93 (reseller, China).
The Wallhax cheat (available from defendants' websites Wallhax.com, ArtificialSensei.com, SecureAC.io, SecureCheat.xyz, SecureCheats.net, CODHax.com, GainOSaurusHax.com, CryptoCheats.com, and PrivateCheatz.com) consists of two components – the 'ESP Hack' and the 'Aimbot', both of which provide players with a competitive advantage by circumventing Bungie's cheat detection measures.
Sometime in June, the Destiny 2 cheat was removed from the Wallhax cheat status page and the term 'Destiny 2' was added to the forum's profanity filter. However, Bungie says the cheat is still available.
Bungie says the defendants infringed its rights in multiple ways. They released 'sizzle reels' to market the cheat using Destiny 2 artwork and developed software to hook into copyrighted Destiny 2 code thereby producing an unlicensed derivate work. They illegally downloaded Destiny 2 in violation of the company's licensing terms and willfully distributed copyright infringing code.
Bungie further alleges that the defendants derived income from racketeering activity and obtained property from Bungie under false or fraudulent pretenses and committed criminal copyright infringement. The defendants therefore laundered money in connection with their cheat sales.
In addition, Bungie alleges the defendants circumvented technological protection measures under the DMCA, violated the Computer Fraud and Abuse Act and by breaching Bungie's licensing terms, are liable for breach of contract. Bungie alleges that the defendants interfered with the contractual relationships between the developer and its customers, violated the Washington Consumer Protection Act, and engaged in a civil conspiracy.
Bungie requests an injunction, a destruction order, and millions in damages.
The complaint can be found here (pdf)
Bungie vs. Kunsal Bansal (Lavicheats.com)
The second complaint filed in Washington targets defendant Kunsal Bansal (aka Lavi) who is said to reside in Bathinda, India. He is the reported operator of Lavicheats.com.
The complaint also lists three John Does, identified only by their online handles and roles – Maximus, Alfred/ShaktiMaan, and Eivor/Oracle – all of whom provide cheat support and in two cases, promote the cheats on other platforms.
"In addition to cheats or hacks for Destiny 2, Defendants offer cheating software for use in connection with numerous other games from other game developers, including but not limited to Apex Legends, Overwatch, Call of Duty, Rainbow Six, League of Legends, Fortnite, Rust, and Valorant," the complaint reads.
According to Bungie, Lavicheats' software gives players a competitive advantage by offering an 'aimbot' and tools that provide extra ammo and other features.
The developer says the defendants trafficked in circumvention devices contrary to the DMCA and committed contributory copyright infringement by intentionally inducing the direct infringement of Lavicheat users who "copy, reproduce, adapt, and/or create derivative works from Bungie's copyrighted works" when they install and use the cheat software.
The complaint further alleges vicarious copyright infringement because the defendants have the ability to curtail cheat users' infringing activities but refuse to take the necessary steps.
Finally, Bungie alleges trademark infringement and unfair competition related to the unlicensed use of Destiny marks, violation of the Washington Consumer Protection Act, interference with contractual relationships, and unjust enrichment at Bungie's expense.
Again, the developer demands an injunction, the destruction of all technology in breach of the DMCA, and millions in damages.
The complaint can be found here (pdf)
Bungie vs. VeteranCheats.com
The final complaint targets VeteranCheats.com and several John Does identified by their online handles – website owner Blaze, Knorr, and John McBerg. They are collectively accused of developing, selling and distributing cheats for Destiny 2 that give players a competitive advantage via use of an 'aimbot' and other tools to provide unlimited ammunition and unlimited lives.
This activity has a detrimental effect on legitimate players of Destiny who complained that the cheats ruined the game to the point that they considered abandoning the game or actually did so.
Bungie's claims of copyright infringement center around the defendants' copying or reproducing Destiny 2, reproducing its artwork, and creating derivative works, including by modifying Destiny 2's performance and screen displays.
"Defendants' users also infringe Bungie's copyrights when using the VeteranCheats Software to create derivative works, including by modifying Destiny 2's performance and screen displays for themselves, in streams transmitted and uploaded through third-party services, and for other players who interact with them in both PvE and PvP modes. Defendants are liable for inducing and contributing to such infringing acts," the complaint adds.
In common with the other two lawsuits filed yesterday, Bungie alleges circumvention of technological measures under the DMCA, trafficking in circumvention devices, breach of contract, tortious interference, and violation of the Washington Consumer Protection Act.
The developer further demands an injunction, the destruction of all technology in breach of the DMCA, and millions in damages.
The complaint can be found here (pdf)